Deep Packet Inspection in the Middle East: Is the USA Next?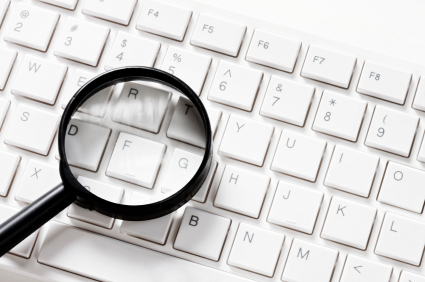 Deep packet inspection is one way that governments, ISPs and other agencies can monitor online activity. In Iran, the government is now using this as a way to prevent people from accessing VPN services. With a VPN service, a user can oftentimes circumvent government controls on their Internet access and, because of that, particularly repressive regimes such as those in Iran and China have an interest in preventing people from being able to access them. Deep packet inspection could become a problem for US users, as well, however, with the entertainment industry constantly putting pressure on Congress to create repressive and restrictive laws governing online behavior.
Deep packet inspection is a very invasive form of Internet spying. Postal mail actually provides a good metaphor for this. Someone looking at an envelope you sent could see your address and the address it was going to, but would have no idea what you were sending to the destination address or what the communication was about. Deep packet inspection would be the metaphorical equivalent of opening the letter, seeing what it says and seeing if it conforms to restrictions on what you're allowed to say and do. It's no less invasive, to be sure.
Using copyright infringement as a justification, ISPs and the government have used similar techniques. ISPs, for instance, sometimes use "traffic shaping", which means slashing bandwidth to users who are using the bit torrent protocol. They don't have to dig into your traffic to do this; they can see what kind of traffic is being sent and received and that's enough for them. If they were doing deep packet inspection, they would likely be able to tell what you're sending or receiving, what ports you're using and more. Make no mistake about it, the entertainment industry would love to see ISPs acting as de facto copyright police for the entertainment industry. Barring being able to persuade the ISPs to do this, they'll likely settle for the government.
The US government has already taken down some websites. In one operation, they erroneously accused web masters of distributing child porn and put up incredibly embarrassing—and wrong—accusations on the former pages of the sites that they took down.
VPN services and other privacy guarding connections can protect against this type of intrusion. There is, however, no real protection from the incompetence of a government working at the behest of the entertainment industry and, to some extent, the US might be seeing some oppressive, Iran-like Internet monitoring in the near future.
Other Solutions 
You can also look to a solution called SmartDNS to ensure that the government or ISP you use cannot decide for you what sites are acceptable. This service provides a way for your computer to find sites that are blocked. It has some advantages and disadvantages compared to a regular VPN service.
The SmartDNS service can help you find sites, but it's not encrypted. Your traffic will be transparent with these services, so you may want the encryption that comes with a VPN service instead.
A SmartDNS service is also a whitelist based service. This means that it only knows how to get you to sites that have been added to the service's database. There are sites being added all the time to these sites, however, and most of the big ones are already there, so most users won't have any trouble in this regard.
Deep packet inspection is a real threat to users all over the world. While it's most prevalent in oppressive nations, the threat is most certainly creeping out to the rest of the world, including those nations with guaranteed free speech.
Share This Webpage