Golden Frog Announced A New VPN Server – In Germany
On the 22nd of this month Golden Frog, a major driving force behind Giganews, announced that a new server had been put online in Germany. This server location will increase the flexibility that their customers have to surf the internet safe and secure. At Golden Frog they have a commitment to internet freedom, and work hard to keep their customers secure no matter where they are in the world.
Server Locations Available
This makes the seventh server they have in their network. Here are the locations available to their customers:
United States – Both the East and West coast.1 server in England.
1 Server in France.
1 server in the Netherlands.
1 server in Hong Kong.
Their newest server in Germany.
How To Get Access
To gain access to the new German server it is easily accomplished. Simply add the following VyprVPN server location to your hostnames:
de1.vpn.goldenfrog.com
In this announcement they also said that they had released their newest VyprVPN Beta version of the application for Windows. The Mac OSX and Linux versions will be following soon. If you would like more information on how to set up the new Beta version, then visit their setup page, or you can contact their support team, they will be more than happy to assist you.
If you would like more information on the VyprVPN, or how to surf the internet safely in complete security you can visit our VyprVPN review.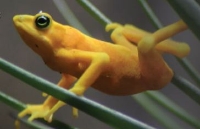 Share This Webpage