PrivateTunnel Review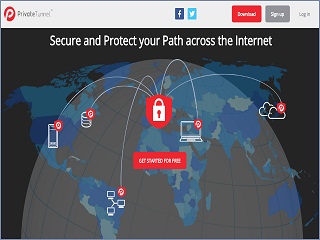 | | |
| --- | --- |
| Rating | |
| Countries | 10 |
| Servers | 20+ |
| IPs | No Info |
| Price | $12/500GB |
| Payment: | Credit Card, Paypal |
| Protocols | OpenVPN |
Headquartered in California, PrivateTunnel provides a metered VPN service that is easy to understand and use. Private Tunnel supports OpenVPN only and is limited to endpoints in 10 countries only.
PrivateTunnel is associated with the OpenVPN technologies group aka the same company that developed the popular and open source OpenVPN standard.
Speed
A speed test will be coming soon.
Pricing Plans
PrivateTunnel prices its products based on usage, rather than pricing is based on monthly plans. This allows you to get away with customizing the product to suit your needs perfectly. The pricing plan works as follows: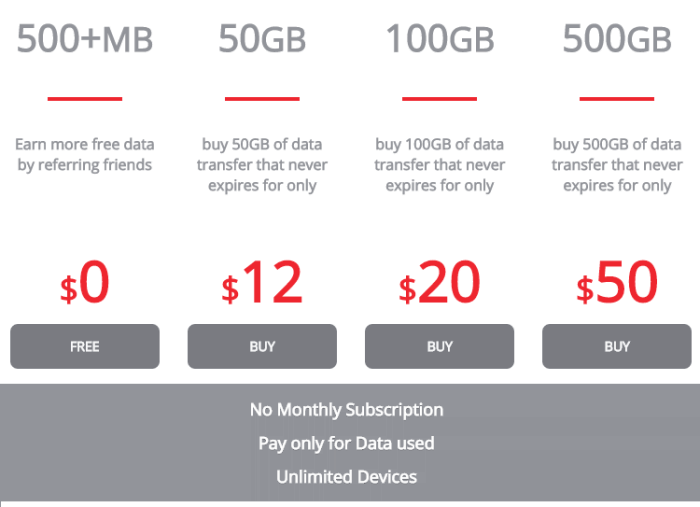 Payment Methods
PrivateTunnel accepts payment from the following:
Credit Card Checkout – All major credit / debit cards
PayPal
Bank account
Free Trial / Money Back Guarantee
Because of its different pricing structure, PrivateTunnel offers a different type of free trial service. You can download up to 100 megabytes of data over their system for free. After that, you have to move up to the 50 gigabytes per month service, which costs $12.
Coupons / Discount / Special Offers
There are no coupons or special offers available from PrivateTunnel.
Countries Supported

Canada

India

Indonesia

Malaysia

Netherlands

Sweden

Switzerland

Thailand

United Kingdom

United States
VPN Protocols Supported
OpenVPN Connect only
VPN Clients Information
PrivateTunnel supports most of the major operating systems. You can install the system on Mac OS and Windows or Linux. You can also use mobile devices, including iPhones, iPad and other Apple devices. Android is also supported.
Common Error Messages
E_NOLOGIN_ACCESS = https://privatetunnel.com/index.php/kb-using-private-tunnel/183-kb-enologinaccess.html
Certificate Revoked = https://privatetunnel.com/index.php/kb-using-private-tunnel/218-kb-certificate-revoked.html
Logging and Privacy Policy
Nothing beyond your username and the time you logged on or off of the system will be retained.
Legal Use / Torrent Policy
PrivateTunnel does not report any restrictions on the usage of its system.
PrivateTunnel vs. The Competition
PrivateTunnel has a great pricing structure that should be interesting to those who do not want to sign up for a monthly subscription.
Private Tunnel Conclusion
While PrivateTunnel is limited in the number of countries and protocols it supports, nonetheless we feel that are a valid alternative for users who do not want to signup for a monthly plan.
Also PrivateTunnel's management and association with OpenVPN technologies reflects the level of quality in their service.
In short, a good service for those who are interested in OpenVPN and paying per bandwidth used.
Share This Webpage