ProXPN Review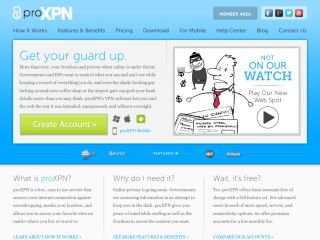 | | |
| --- | --- |
| Rating | |
| Countries | 4 |
| Servers | 6+ |
| IPs | Hundreds |
| Price | $6.25/mnt |
| Payment: | Credit Card, Paypal, Bitcoin |
| Protocols | PPTP, OpenVPN |
A relatively new VPN service that has servers in 4 countries and allow unlimited access for their customers. They support both dynamic and shared IP's and allow torrenting and users can have both PPTP and OpenVPN running at the same time. Something most providers do not allow. Payment options are quite flexible, and pricing runs right along with the rest of the competition. Let's take a look at what they are offering their customers.
ProXPN Speed Test
We didn't run an entire benchmark test to check their speed, but the connection we had didn't suffer too much for the time we played around with it.
ProXPN Pricing Plans / Trials / Coupon
ProXPN offers two types of accounts:
Basic Account – completely free for life and offer the same level of security as Premium Accounts . VPN speed is limited to 300kbps and restricted to one location in the United States.
Premium Account – offers no network speed limits and can utilize any their server locations worldwide. Premium Account holders can access their more advanced features of proXPN, including their support for mobile devices and PPTP VPN.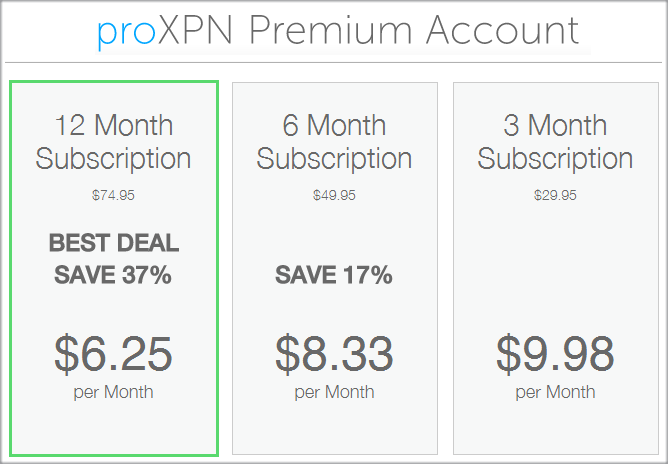 ProXPN 4 countries covered by their service you should be able to find a good connection anywhere you travel. They accept PayPal, Google Checkout, Bitcoin, and almost every major credit/debit card.
ProXPN Setup / How To Use ProXPN
Setting up and running the client is a simple process, and the configuration is all automatic. If your internet browser can use an SSL connection, such as the connection PayPal uses, then everything will go without any input. It is compatible with most Operating Systems, Windows XP and newer and OS X. Mobile support is available for Windows phones, iPhone, iPod, etc. Once you download the client installer, installation is simple, and the first time you open the client you will be asked your log in information. Once this is entered, the client will connect and you are secured, all the programs on your computer that interact with the internet will do so through the secured tunnel that the client opens.
ProXPN Server Locations
Their servers are located in Dallas, Los Angeles, Seattle, New York City, London, Amsterdam, and Singapore. Their claim is that they have a 99.99% up-time on their servers. Many of their customers like the fact that they have a lot of servers in the U.S. where there is still freedom from restriction, censorship, and monitoring. They are proud of the fact that no records of your internet activities are kept on their servers.
Countries Supported

Netherlands

Singapore

United Kingdom

United States
ProXPN Protocols Supported
Presently they are only offering PPTP and OpenVPN protocols. But on the upside of this they will allow you to make connections with both simultaneously. This is like having 2 VPN customer accounts and using them at the same time. For example you could use the PPTP on your smartphone and OpenVPN on your computer.
ProXPN vs. The Competition
While they are fairly young they do have a fairly nice offering at this time. However when compared to other services like ExpressVPN, Overplay or HideMyAss their features are a little light and the fact that they only have servers in four countries brings them down a little.
ProXPN used to have a free and limited VPN account option as sort of a marketing play but they no longer make that available.
ProXPN Errors
We encountered no errors with the client so far. Downloads went well, uploads went equally so. The installer package worked well and the installation didn't take too long.
There has been some trouble though, with the mobile service in selected locations. It seems as though some wireless access points aren't enabled to handle PPTP passthrough.
This isn't a problem with the servers or the client, it is the internet provider. For more information on this particular problem it is addressed in their F.A.Q.
ProXPN Conclusion
With only four countries covered with their servers, things are a little limited.
They used to offer a free account but that is no longer available. Their blog and website seem a bit abandoned so while they aren't a bad choice we would recommend your look at our list of our best vpn service providers first and make up your own mind however we believe that this service is decent and they do have a 7 day money back offer which you should remember if you do indeed signup with them.
Share This Webpage