PureVPN Working with BitCoin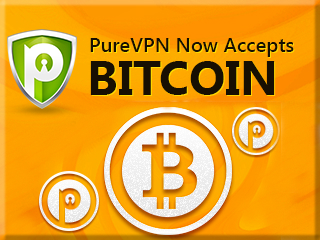 PureVPN recently announced that it is working with BitCoin to help protect the privacy of its users. BitCoin offers some real advantages for anonymity over using a credit card or payment processor. It is an online currency that allows users to pay anonymously for services. There is no central bank associated with BitCoin and it isn't something that you can actually hold in your hand. It is an entirely open source, digital currency that operates on peer-to-peer technology.
Getting the Currency
One of the things that has vexed many people about using BitCoin as a currency is getting their hands on the currency in the first place. This actually isn't as hard as it might seem. Users have to go to the site Bitcoin.org and set themselves up with what is called a wallet. You can set this up on a mobile device or on a desktop computer.
Once you're set up, you can start using BitCoin for numerous different types of transactions. In fact, Forex actually trades BitCoin against other types of currency, so it is legitimate in that sense.
Why Bother?
The main reason that people are choosing to use BitCoin is simply privacy. Utilizing a credit card, a PayPal account or another online provider not only puts users at the mercy of that provider's policies, it also gives up vital information about the user every single time they make a transaction. Credit cards and online payment processors are associated with the address, name and all of the other relevant information about the person making a transaction using their service. For some users, paying for a VPN service – which is designed to protect anonymity – with a credit card or another identity revealing service defeats the point.
Read Full Review of PureVPN Here
PureVPN is taking BitCoin as a way of enhancing the level of privacy that they offer their users. For many users, the nation they live in may also prevent them from being able to get VPN services through certain payment providers. This can be because of the payment provider's policies themselves or it can be because of the policy of their home nations. With BitCoin, such users can pay for their VPN service completely anonymously and don't have to worry about the transaction being tracked back to them, which may be a significant threat for users located in some nations, such as certain parts of the Middle East and China.
For users who are looking for the highest level of anonymity with their VPN service, BitCoin is an excellent option and kudos to PureVPN for accepting it as a form of payment.
Share This Webpage