Silk Road Shut Down Reinforces Security Concerns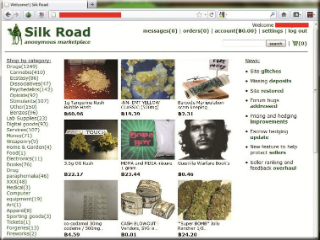 The website The Silk Road was up for almost 3 years and was rather notorious for allowing the sale of contraband items over the Internet. It functioned on the TOR network, utilized Bitcoin as its exclusive currency and was operated by a man who went by the name Dread Pirate Roberts. Dread Pirate Roberts, who is actually 29-year-old Ross William Ulbricht, was arrested early in October, following an investigation by the Department of Justice.
Some of the allegations brought up against The Silk Road and Dread Pirate Roberts, according to reporting in Ars Technica, is rather disturbing. The complaint put forward by the Justice Department alleges that users on the Silk Road engaged in activities such as the sale of narcotics, murder for hire schemes and other crimes. According to FBI information quoted in the same article, the website did approximately $1.2 billion in sales and made approximately $80 million in commissions over its lifetime.
Understanding Privacy
Obviously, the average Internet user that is worried about their privacy isn't engaging in the type of activity that is alleged to have occurred on the Silk Road. Nonetheless, the bust of this site does reveal some common weaknesses that users do need to understand and address in their own privacy setups.
A VPN network and the TOR network used in conjunction can provide a great deal of privacy. The thing to keep in mind, however, is that the jurisdiction in which the VPN service exists is the one that will have legal authority over the logs on that VPN service's servers. If the endpoints of your VPN service are in the USA and you happen to be doing anything online that breaks US laws, you are opening yourself up to the threat of being prosecuted, as US law enforcement agencies may access the logs from the VPN provider.
When VPN services say that they don't keep logs, this doesn't necessarily mean that you are protected. One of the ways that people try to increase their privacy overall is by using VPN services that have endpoints located outside of the US. This can be effective, but it's important to remember that it was recently revealed that the NSA has ways of tapping into Internet traffic all over the world.
The best bet is to always make certain that whatever you're doing online is completely legal. As far as giving yourself a greater degree of privacy protection, a VPN network with endpoints located outside of the US is good protection and, as many users already know, the TOR network offers a nice additional layer of protection, though it is inadequate in and of itself without a VPN.
Share This Webpage