With CISPA on the Horizon VPN Becomes More Vital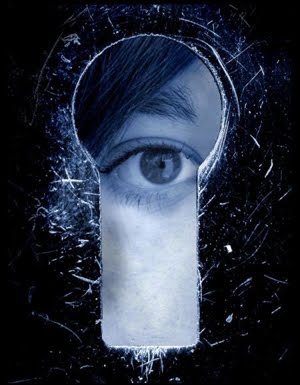 CISPA, PIPA and SOPA have a great deal in common. In fact, the one differentiating feature is that, at present, CISPA has already moved through the US House of Representatives and is on its way to the Senate for a vote. The Obama administration has come out hard against this bill, claiming that it doesn't do enough to protect the privacy rights of people on the Internet.
Privacy and civil liberties advocates have said much the same. According to some analysts, CISPA is nothing more than another attempt by major industry players to shove legislation through Congress that removes from them obligations to protect user privacy, that advocates for industry before individuals, and that is really nothing more than PIPA and SOPA rewritten in a way to make it sound like it addresses national security and the protection of children.
CISPA has five specific reasons for its existence, according to the legislation. The five reasons given include the protection of individuals from death or serious bodily harm; the protection of minors from child pornography; the protection of national security; cybersecurity; any investigation or prosecution of cybersecurity crimes, according to a report by the Electronic Frontier Foundation. The Electronic Frontier Foundation points out that "national security" is a term that can be used to justify just about any sort of invasion into privacy. Like other legislation passed through Congress over the past 10 years, CISPA is largely being marketed based on fear, paranoia and the belief that citizen privacy is the equivalent of a national security vulnerability.
Just Like PIPA
Some analysts have gone even further with their critique of this bill. According to many of them, CISPA is nothing more than SOPA and PIPA wrapped up in national security paranoia. Those latter two bills were crushed under citizen opposition, including blackouts of some of the most popular websites in the world. The reason for the citizen opposition was largely attributed to the fact that those two bills were designed to protect the interest of industry. According to some analysts, taking the same legislation, rewriting it so it sounds like it's more about national security and passing it through Congress satisfies the same corporate goals. In fact, Microsoft and Facebook have already come out in favor of CISPA.
The Obama administration has already stated that they intend to veto the bill if it is delivered to them in its current form. Of course, that doesn't prevent the bill from being introduced in yet another form with yet another justification.
Users utilizing a VPN service are protected from snooping of any kind. Powerful encryption and VPN servers that do not keep user logs are currently the best options for protecting user privacy and are being adopted more and more as Congress and industry keep trying to pass this type of legislation.
Share This Webpage