Heading off to college to improve your prospects in life? Just going there to party for four years?
It doesn't matter why you're going to school, having a VPN is a good idea. Most campuses provide some level of Internet access, but you'll find that a lot of sites—and torrenting—are blocked out. A VPN can help you get around that.
Since you're going to college, we're assuming that paying for the service without using an anonymous method is fine. We're also assuming that you are doing a bit of torrenting, however, so we picked providers that don't log your activity. Just be sure you hook up to a nation outside of your own when using P2P; preferably one with good data privacy laws.
Here are our top picks for those headed off to school, whether it's Ivy League or the local community college!
IPVanish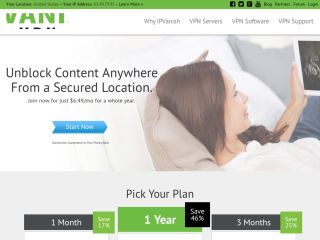 IPVanish has a massive network and they don't log anything. They use shared IP addresses, too, so your privacy is very well protected by this service. They're inexpensive and you can pay with Bitcoin if you do want to keep everything completely anonymous.
ExpressVPN
ExpressVPN doesn't log and has a great client, to boot, so this is an easy service to step into if you haven't used a VPN before. Be aware that their prices are a bit higher than average, however.
TorGuard
TorGuard is affordable and they offer encryption that, while it's not the strongest in the industry, is certainly enough for casual P2P use and for getting around annoying school network firewalls. They don't log and their network is very fast.
AirVPN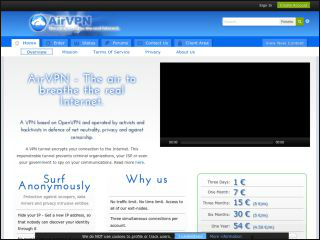 AirVPN doesn't log anything. They offer a very sophisticated service and they let you use it as you will, provided you're not abusing the network by sending out spam or anything else that causes security issues. If you're a bit of an activist yourself, you'll like this company; they're activists, too.
NordVPN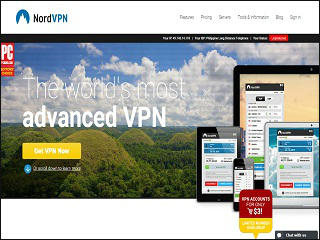 NordVPN doesn't log and they have a very fast network. They're also quite affordable. This company is based in Panama, which is great if you're worried about data privacy laws. Yes: You can torrent away on this service.
Make the Internet Your Own
You're probably paying plenty of money to go to college, so there's no reason you shouldn't have access to all the Internet has to offer when you're on campus. Remember that these services all work on mobile devices, as well, so you can use them for your smartphone and tablet and make sure your privacy is enhanced anywhere you happen to be.