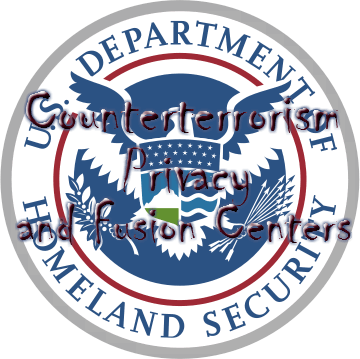 According to a report by a U.S. Senate committee, the counter terrorism "fusion centers" set up by the government to intercept digital communications to help fight against terrorism are not doing their job. In fact, according to a report by the Electronic Frontier Foundation, the Senate report uses such colorful language as "a bunch of crap", "predominantly useless information", "running afoul of departmental guidelines meant to guard against civil liberties" and more in describing what these counter terrorism centers actually accomplish.
Poor Record
The estimated cost of the fusion centers is as much as $1.4 billion. The idea behind them is that the Department of Homeland Security is supposed to be able to share information with local level law enforcement, increasing the effectiveness of counter terrorist efforts. In fact, the Department of Homeland Security is quoted in the article on the Electronic Frontier Foundation site as referring to the counter terrorism fusion centers as "one of the centerpieces of its counter terrorism strategy".
According to the Senate report, however, that centerpiece is far less than impressive. The fusion centers were authorized under legislation passed following the 9/11 attacks. Since they have been put into effect, they have failed to uncover any terrorist threats. At the same time, they have been shown to have violated people's constitutional rights and nobody is being held responsible for that.
Some of the greatest "threats" uncovered by the fusion centers include a motorcycle club handing out information on their rights under the law to their members, a report on people fishing near the Mexican border and there are other items that have raised concern among members of Congress, so many that one reviewer quoted in the article says that there are too many to write into the review form he was using.
There are also issues with the budget for this project. The Department of Homeland Security estimates that they spent anywhere between $289 million and $1.4 billion on the project. The Electronic Frontier Foundation points out in their article that this constitutes a discrepancy of more than $900 million.
Privacy and the Internet
With more information coming out all the time about the government spying on citizens – sometimes clearly unconstitutional spying – privacy is becoming more of an issue for Internet users. One viable solution to keeping your data secure is to utilize a VPN connection at all times. Many of our top providers offer unlimited bandwidth accounts that encrypt your Internet data. Even though you're not doing anything illegal, having your data spied upon without cause is about as tolerable as having your house searched without a warrant.