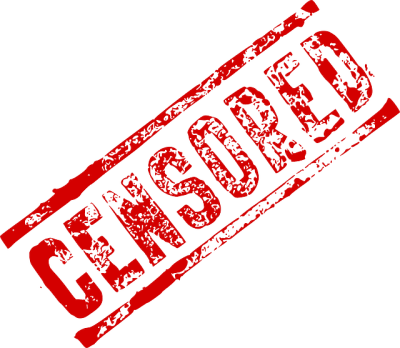 Censors generally don't want people to know what they're censoring, or why they're doing it. A new Internet error code could make it harder for censors to hide their tracks.
451: Censored
According to a draft document posted on Ietf.org, the new 451 error code is "a Hypertext Transfer Protocol (HTTP) status code for use when resource access is denied as a consequence of legal demands."
The document says that the code can be used as a means to provide transparency in cases where pages are blocked because of the law or because of some other regulatory requirement.
If the new code was implemented on a page that you were prevented from accessing due to such legal restrictions, the full error would read "451 Unavailable for Legal Reasons."
If you're a big reader and are wondering: yes, the code is named after the book Fahrenheit 451 by Ray Bradbury, which depicts a dystopian world where books are forbidden and actively destroyed by the authorities when found.
How Much of a Problem Is Internet Censorship?
Some nations are notorious for censoring the Internet. This is typically the case in Communist nations, with China, Vietnam, Cuba and North Korea all having very strict Internet censorship policies.
Internet censorship is also an issue in nations with theocratic governments. Saudi Arabia and Iran, for instance, are very well known for the extreme restrictions they place on Internet browsing.
Internet censorship tends to be worst in nations that are otherwise restrictive to free speech. All of the aforementioned nations also have very strict policies regarding what can be published in the media. Such nations are well-known to use various forms of harassment to enforce their censorship policies, particularly against journalists and bloggers.
Can You Get Around Censors?
The 451 error code isn't implemented yet but, if you live in a censored nation, you might find yourself unable to reach pages that you want. Keep in mind that "free" nations oftentimes censor the Internet, as well, taking actions such as blocking "pirate" sites, policies that usually pass after no small amount of lobbying by intellectual property interests.
VPN services can help to circumvent national firewalls. In order to get around such blockages, you'll want a VPN with a stealth protocol, such as VyprVPN's Chameleon. Many other providers offer similar stealth options.
If you're using a VPN for this purpose, we highly recommend going with a provider that allows anonymous signup and payment, just to increase your overall level of security