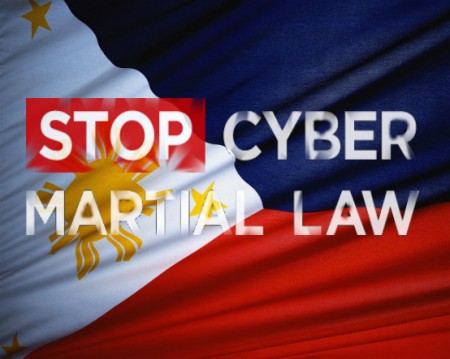 If you live in the Philippines, you may want to consider getting a VPN service to protect your privacy. The Cybercrime Prevention Act recently passed by the government has been characterized as overreaching, authoritarian and as indicative of constitutional dictatorship by opponents. The Act is visibly drawing fire because of a libel provision within it. That provision makes it a crime to engage in anonymous online criticism, according to the Electronic Frontier Foundation.
Critics are comparing the Cybercrime Prevention Act to the Stop Online Piracy Act that Congress recently attempted to get through in the United States. According to a writer in Forbes, quoted by the EFF, the Act makes SOPA look "reasonable". He also points out that the lawmakers in the Philippines have a commonality with lawmakers in the United States in that they don't seem to grasp the implications of the law on the technology that they're trying to control.
The EFF and journalists and free-speech advocates in the Philippines have leveled even harsher criticisms. According to the EFF, the Cybercrime Prevention Act amounts to an "egregious violation of freedom of expression". One Filipino journalist is attempting to create a test case by posting intentionally libelous comments against a doctor who already filed a libel case against him in 2010, according to EFF reporting.
Controlling Speech
The Philippines, of course, isn't presenting the first instance of a government taking what some would describe as authoritarian steps to control freedom of expression on the Internet. In addition to attempting to control criticism, governments have increasingly tried to impose very strict prohibitions on particular types of Internet usage as a way of protecting copyright owners. Like the new law in the Philippines, those copyright protection laws oftentimes entailed what critics called invasions into privacy, restrictions on free speech and civil government working solely in the interest of private entities.
A VPN provides protection against snooping and, in cases like these, the most relevant aspect of the service is that it conceals your IP address. People located in the Philippines may want to consider picking up a VPN service to protect their privacy and to avoid being prevented from expressing themselves openly online. With a good VPN provider – our top eight all provide excellent service – Internet users can surf the Internet with greatly enhanced privacy and don't have to worry about their IP address being visible on any forums, blogs, social networking sites or other venues on which they post content.