12VPX is a VPN service provider that allows you to secure your Internet activity so that you are not exposed and taken advantage of on the Internet. 12VPX gives you the ability to shield your personal information and what you do on the web from anyone. 12VPX also allows you to unblock websites and enjoy your favorite sites wherever you are in the world.
Pricing & Plans
12VPX plans are all-inclusive and feature unlimited data and allow speeds up to 1000Mbps.

Free Trial/ Money-back Guarantee
12VPX offers a 14-day money back guarantee. If you change your mind with regards to your subscription within the first 14 days, you may contact them via support@twelvemail.com and they will arrange a refund promptly.
Privacy & Anonymity
12VPX Logging Policy
12VPX does not log or share any information except for the following:
Cookies – their website stores a cookie in user web browsers. No 3rd party trackers or analytics are used
Client Information – email addresses and other information necessary to process payment and generate invoice are kept for a minimum of 7 years. Credit card details are not stored in their systems
VPNGUI allows users to optionally share the app log with 12VPX automatically.
SmartDNS works without a username and password. It uses your IP address instead. IP addresses are stored in the 12VPX system when you activate SmartDNS.
Torrent Policy
12VPX usually has only one server location that currently allows bittorrent. All other locations do not allow Bittorrent.
Customer Support
There are multiple options to reach 12VPX's customer support team. If you have an active VPN account, you can log in to their website and click the support button. There's also a voicemail option through +1-469-759-9121 where you can leave a message and your email address.
It is important to note, however, that 12VPX prefers email since their email system automatically shows a user's details to their support engineer and this makes it easier for them to provide relevant and timely answers. According to their site, they reply via email within 24 hours.
Product Testing
Currently, 12VPX supports multiple platforms including macOS, Windows, Linux devices and mobile devices, iOS, Android and Windows.
12VPN Desktop App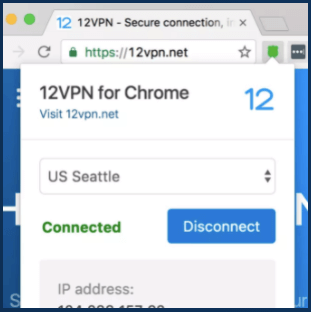 12VPN Mobile App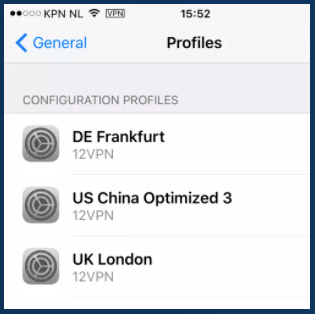 VPN Server Locations
Connect to a local server for the best performance or a faraway server to get a foreign experience. Your 12VPX plan comes with servers around the world.

Australia

Austria

Belgium

Bulgaria

Canada

Czech Republic

Denmark

France

Germany

Greece

Hong Kong

Hungary

India

Ireland

Israel

Italy

Japan

Latvia

Lithuania

Moldova

Netherlands

Norway

Poland

Romania

Russian Federation

Serbia

Singapore

Slovenia

South Africa

Korea

Spain

Sweden

Switzerland

Taiwan

Thailand

Turkey

United Kingdom

United States
Speed Test
The speed tests conducted on the 12VPX software usually show that the servers work very well and allow you to download files quickly. You can also upload quickly. Usually, the amount of time that it will take you to download a file will depend on your proximity to the nearest server.
IPCheck and DNSLeak Test
12VPX's IP check resolved to the exact IP address that was shown on the VPN client. There are also no DNS leaks. 12VPX offers DNS leak protection but is only available depending on the VPN protocol you choose.
Feature Summary
All-inclusive (no add-ons, no hidden fees)
Unlimited Data
Speeds up to 1000Mbps
100% Money Back Guarantee (14-days)
Multiple servers in different countries
Currently covers 39 countries
Multi Platform: Mac, PC, Smartphone and Tablet

MacOS
Windows
Linux
iOS
Android

Support for DD-WRT or Tomato router
Kill Switch
DNS Leak Protection
DNSSEC enabled
Works in all countries except Turkmenistan
Additional Bonus Features
12VPX includes NAT firewalls included free in any of their plans. NAT firewalls operates on a router to protect private networks. It protects the identity of a network and doesn't show internal IP addresses to the internet.
We Liked
Can connect to multiple devices at the same time. Although it may be necessary to connect each device to different servers to avoid conflicts.
Multiple VPN protocol support: WEB, Shadowsocks, Chrome extension, Firefox add-on, Auto-proxy, WireGuard, vMess/v2Ray, OpenConnect, SSTP, IKEv2, IPSec, SoftEther, PPTP
Kill Switch when on OpenVPN mode
NAT Firewall
Areas for Improvement
While 12VPX doesn't make any claims on unblocking streaming sites, we tested them out to see if we'd be able to access some of the popular ones. Unfortunately, they were unable to give access to US Netflix, Amazon Prime or Disney+. This could be something that 12VPX could work on since a lot of users are getting VPN to access these popular streaming sites.
Other areas for improvement include their kill switch that only works with OpenVPN and some users find their pricing a bit expensive for the limited network that 12VPX has.
Conclusion
As a HongKong-based VPN service, 12VPX is an especially good choice for users in China. It gets the job done from geo-blocking and other restrictions. However, 12VPX is also a decent choice for any user anywhere in the world. Formerly, 12VPX has a very limited network of servers, but in recent years they've widened their network, but some users still find their pricing a little expensive when compared to other VPN services that have the same pricing but a wider network and better features. Despite some pricing concerns, we still consider this product a good piece of software. It is equipped with a lot of useful features and has a high rate of connectivity.