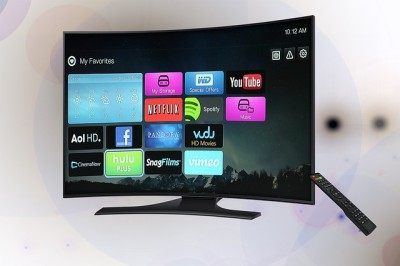 Need to unlock content on Netflix, Hulu, the BBC or other sites? A SmartDNS is an inexpensive and effective solution. This guide will explain how SmartDNS services work and how to get one.
Why Am I Blocked from Netflix, Hulu, iTunes, etc?
Without getting too technical, we'll explain how region blocking works, which will help you understand how to get around geo-restrictions on streaming sites.
When you go online, your computer is assigned a numerical address called an IP address. Among the things that an IP address does is tell any server that you connect to—such as one on Netflix—where you are.
If you're in Romania, you get a Romanian IP address. If you're in California, you get a US IP address, and so forth. The different areas are usually referred to as "regions." For instance, you might set up your DNS for the US region if you want to see the US version of Netflix and to the Canadian region if you want that catalog.
When you visit a site such as Netflix or HBO Go, the site determines where you are based on your IP address. In some cases, this might mean you get a region-specific selection of movies. If you're in Australia, for instance, Netflix will serve up the Australian catalog. In some cases, you might be blocked from a site altogether based on your IP address.
How does a SmartDNS Help?
A SmartDNS changes your IP address—at least as far as the streaming site is concerned—allowing you to access the content you're after as if you were in the nation where it's provided.
Most of these services have a homepage where the provider lets you know which streaming services they can unlock. Most providers can unlock just about anything, so there's a lot of overlap.
Some of the SmartDNS services even have setups where you can select the site you want to watch on the provider's website and get the right configuration settings based on that. It's almost like selecting a channel on a regular TV set.
Since we said "configuration settings" and that probably put some people off, it's worth it to take a little time to explain how easy it is to change those settings.
There Isn't Anything Technical Involved
There are two common ways that you'll switch your region with a SmartDNS service:
With a client provided by the SmartDNS service
By changing your DNS server addresses
If you have a service that provides a client with your subscription, you'll change your region by selecting an option on their software. That's all there is to it.
The second option is more complex, but it's not hard to do. You simply input a numerical address into your computer's network settings. How you do this depends upon your operating system but, in all cases, it's very easy and literally takes a couple of seconds.
Don't be afraid of the tech elements involved with SmartDNS services; they're very easy to use.
Does SmartDNS Only Work on Computers?
No. SmartDNS works on a wide range of devices, including smartphones, smart TVs and more. Anything that connects to the Internet and that's capable of accessing a streaming site has an IP address. SmartDNS services will make it possible for any such device to access geo-restricted content.
Is SmartDNS Expensive?
SmartDNS services are very inexpensive. Many of them cost around $5 per month.
Most SmartDNS providers allow you to try out their service before you subscribe, as well, so be aware that you're not stuck with a service—in most cases—if you just sign up to see how it works.
Where Can I Get SmartDNS?
VPN providers are starting to add SmartDNS to their services in great numbers. You can also get SmartDNS from providers that offer it as their mainstay product. Either way, what's already been said about SmartDNS being cheap and easy to use applies in all cases.
Does SmartDNS Provide Security?
No. SmartDNS is not a security product. If you want security while you're streaming—meaning your traffic is encrypted so no one can decipher it—you'll need a VPN service.
VPN services can also be used to unblock content. In fact, the big difference between SmartDNS and VPN is simply the level of security. VPNs are very secure, very reliable and also inexpensive, but will slow down your connection speed more than a SmartDNS.
Fortunately, you can always look at a provider that offers both. OverPlay is a good example, but more and more VPN services are adding SmartDNS as an add-on product all the time.
Is SmartDNS Legal?
This is sort of a legal gray area. There isn't anything specifically illegal about SmartDNS, so it's not in the same category as sharing copyrighted files over P2P. That being said, the laws in your jurisdiction will be the ones that apply, so be sure to check them.
How Do I Get a Smart DNS
You can take a look at any of our VPN providers or our reviews of SmartDNS services to get signed up for a service. It's cheap, fast and easy, so there's no reason to delay. Unlock the content you want to watch right now!