NOTE: Unblock-us now redirects to StrongVPN and is considered to be part of the service of StrongVPN. However, their support page is still active and that includes their setup and removal instructions, announcements, general and billing inquiries, devices, sites and channels. The review below is kept for historical purposes.
Unblock-us is not a VPN service. It's a Smart DNS service that allows you to stream content that's geo-restricted. It doesn't offer the same level of protection that comes with VPN services.
That being said, it's a good option if you just want to access content and aren't worried about encryption. The
company is located in Barbados.
Pricing and Plans
Unblock-us has a very simple pricing structure. It's $4.95 for a month of service or $49.90 per year.
You can pay with credit cards or PayPal.
Free Trial / Money Back Guarantee
Unblock-us offers a week-long free trial so you can test out their service.
Privacy & Anonymity
None of your traffic is handled by Unblock-us. They simply provide a DNS server that allows you to get to geo-restricted content. Logging is not an issue with this provider.
Torrent Policy
This is not a VPN, so it is not suitable for torrenting. Your IP address and traffic are not encrypted through this service.
Customer Support
Unblock-us offers twenty-four hour support. They can be contacted over email and respond quickly to inquiries.
Product Testing
Unblock-us really did a great job of putting this service together. To get going, you just download their installer and run it.
Once you've completed the installation, go to their homepage to verify that everything's working. To select a different region, just use the dropdown menu on their page.
For usability, this service is very well designed.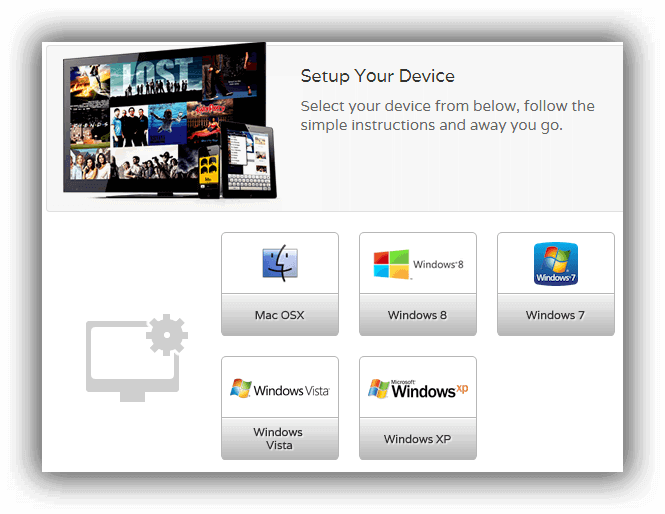 This service works on Windows, Mac, iOS, Android, routers and more. The site provides excellent setup instructions for the devices they support.
Speed Test
Speed testing isn't really applicable since you're not routed through their servers.
IPCheck and DNSLeak
Not applicable. Unblock-us does not claim to change your IP address. It provides you with a DNS server that allows you to access geo-restricted content.
Feature Summary
Compatible with a wide range of devices
Extensive network of sites available
Low price
Eliminates geo-restrictions
We Liked
Very well designed service
Easy setup
Excellent instructions
Great pricing
Areas for Improvement
There's really not much here that needs to be improved.
Conclusion
If you want to get around geo-restrictions, it's easy to recommend Unblock-us. The service is so simple that it shouldn't be hard for anyone, even those who aren't particularly computer literate, to figure out.
There's the free trial offer so, if you don't need a full-fledged VPN and just want to watch some geo-restricted streams, Unblock-us is definitely worth trying.