TrickByte is headquartered in Thailand. They provide a SmartDNS service that can unblock a range of different geo-restricted sites, as well as a VPN service.
TrickByte works on all devices including personal computers, TV devices, smartphones, video game players, media boxes and more.
Pricing & Plans
TrickByte has SmartDNS + VPN plans

TrickByte plans features:
Access 350+ Websites with SmartDNS Network including Netflix, Hulu, HBO, BBC, Amazon Prime, Zattoo from anywhere in the world.
200+ Global VPN Servers on 60+ locations. Secure and Encrypt Your Internet Traffic.
24/7 Live Support and Online 24/7 Network Engineers.
Free Trial/ Money-back Guarantee
TrickByte offers a fourteen-day free trial with no credit card required. Their pricing is very competitive with other SmartDNS options and they support a wide range of devices. You will be able to upgrade to paid subscription once free account expires
Privacy & Anonymity
TrickByte says that they do not maintain logs. They will suspend accounts if they seem to be the source of abuse, however.
Logging Policy
As per their website:
"The Website does not, and will not, actively monitor user activity for inappropriate behavior, nor do we maintain direct logs of any customer's Internet activities. However, we reserve the right to investigate matters we consider to be illegal or violations of the terms of the Agreement. We may – but are not obligated – in our sole discretion, and without notice, remove, block, filter or restrict by any means any materials or information (including, but not limited to, e-mails) that we consider to be actual or potential violations of the restrictions set forth in the Agreement, and act to prohibit any other activities that may subject us, or our customers, to liability."
Torrent Policy
There are no restrictions against torrenting listed on the TrickByte site.
Customer Support
TrickByte has an extensive FAQ and knowledge base. You can also contact support via a ticketing system.
Product Testing
The SmartDNS service is manual. The VPN service uses PPTP, IPSec and OpenVPN protocols.  TrickByte provides instructions for Windows, Mac, mobile devices, consoles and much more on their site. They are all very well-written and easy enough to follow.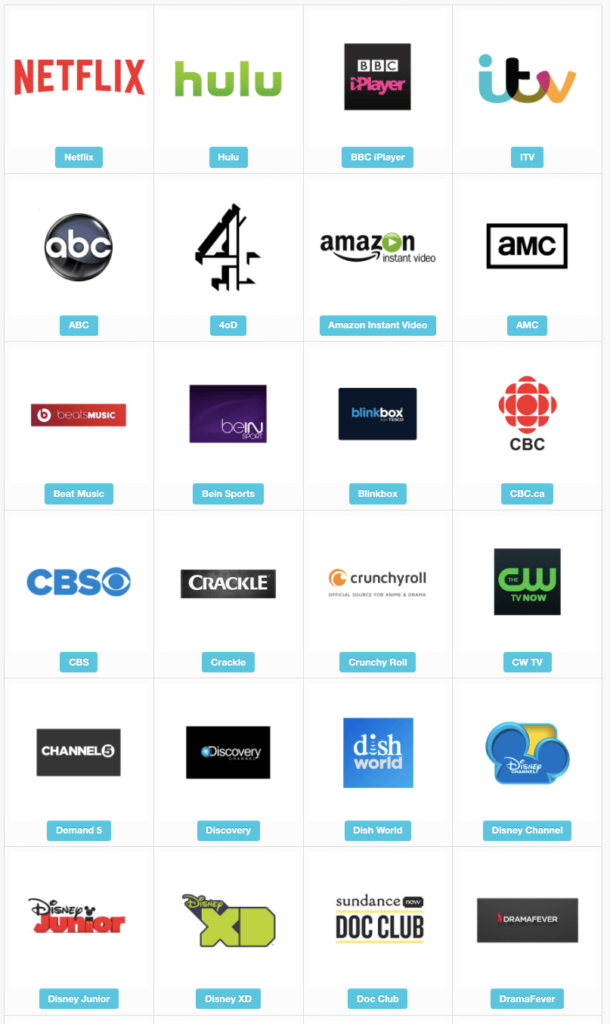 VPN Server Locations
TorVPN has more than 200 servers in over 60 countries.
Countries Supported: 

Angola

Australia

Austria

Bolivia

Brazil

Canada

China

Denmark

France

Germany

Greece

Hong Kong

India

Ireland

Italy

Japan

Kyrgyzstan

Malaysia

Mexico
Mozambique

Nepal

Netherlands

New Zealand

Norway

Panama

Russian Federation

Saudi Arabia

Singapore

South Africa

Korea

Spain

Sudan

Sweden

Switzerland

Turkey

Ukraine

United Kingdom

United States

Viet Nam
Speed Test
The SmartDNS service will not affect your speed. In testing, their PPTP VPN service did show some latency errors. However, all in all it performed very well.
Testing over a 50Mbps/5Mbps line in Albuquerque, the service hooked us up to a server in Chicago. Our speeds clocked in at nearly 40Mbps.
IPCheck and DNSLeak Test
The VPN service did change our IP address and added Google's DNS servers to our list of DNS server addresses. Our real server address, however, did leak. You can fix this by manually configuring your DNS server.
Feature Summary
Unlimited bandwidth
Easy setup
Great website
PPTP, OpenVPN, IPSec
We Liked
This service makes taking advantage of a SmartDNS service about as easy as it can be. Their instructions are excellent and their prices are low.
Areas for Improvement
Adding a client to their service, at least for Mac and Windows, would make TrickByte stand out a bit more.
Conclusion
This is a SmartDNS service that delivers well. We like that they've added a VPN service in their plans and that it now supports several protocols compared to before when they were only on PPTP. Pricing is low and makes TrickByte attractive in that regard.