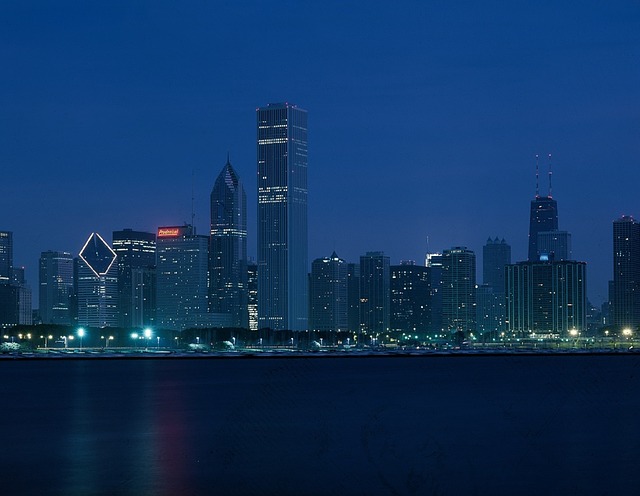 Chicago now taxes Netflix subscriptions. Without any public debate on the matter, the Windy City levied a nine-percent tax on Netflix, as well as other streaming services.
The tax wasn't put forward as new but, rather, as a clarification of an existing set of taxes, according to NPR.
The Personal Property Lease Transaction Tax and the Amusement Tax apply to tickets for movies, sports and concerts, and now apply to a variety of different Internet-based services, as well.
Of course, aside from streaming services, cloud products include software as a service and platform as a service, both widely used by businesses as a means of cutting costs versus traditional software and IT infrastructure.
How Will they Collect It?
The city has plenty of options for collecting the tax. According to Fortune, the city will conduct audits, looking for online services for which a tax hasn't been paid.
For everyday consumers, however, the tax will be collected by the vendors, in most cases.
This means, of course, that the cost of your Netflix, Amazon Prime, Spotify and other streaming services just went up, if you live in Chicagoland.
There is, however, a way that you can potentially avoid the price hike by using a VPN.
If you're already a VPN subscriber, you probably know about the information that follows. If you're not, however, and you want to learn a bit about virtual private networks, the following material will help you understand how VPNs work by giving a practical example of changing your apparent location by changing your IP address.
The lingo related to VPNs does get technical. We'll try to make it as accessible as possible for you here.
So, You're in a City with a Miserable, Onerous Tax
If you're going to a theater, concert or sports stadium in Chicago and buy a ticket, the applicable tax is added to the cost of admission. You're within the city limits, so the tax applies.
On the Internet, you're not really anywhere. Your IP address, however, can be traced back to your physical location. That's how levying this tax will work.
The only way that anyone online can tell where you and your computer are physically located is by detecting your IP address and, from that information, determining where you are physically located.
A VPN gives you a different IP address than the one your Internet service provider (ISP) gives you. The way it works is very technical, but can be explained in basic terms.
When you use a VPN service, you hook up to a VPN server, which can be located anywhere in the world. Some of our preferred providers have servers located across several continents.
When you connect up to a server, a sort of tunnel is created through the Internet. That tunnel is protected by encryption, which prevents anyone from being able to see where your traffic is originating from, where it's going or what kind of data you're downloading.
This is why VPNs are so popular with business users. VPNs allow employees anywhere to use the Internet to connect to business networks without exposing their data to the Internet at large.
When you connect to the VPN server, it relays requests for information, or movies, to whatever server you wish. This means that, as far as the site you want to connect to is concerned, your IP is the IP of the VPN server, not your own.
An Easy Example
Imagine you're in Chicago and want to connect to a streaming service.
If you're doing it without a VPN, you type in the URL of the service and visit their page. Their servers detect your IP address and trace it back to Chicago.
When you go to sign up, because your IP is from Chicago, you end up being charged the nine-percent tax on whatever entertainment you buy.
Of course, your mailing address and credit card billing address also play into determining your location, but there are ways around that, as well.
Now, let's look at what happens when you use a VPN.
Instead of just typing the URL in your address bar, you first connect to your VPN provider and then point your browser where you want to go.
When you connect, the VPN client will give you a list of cities where servers are available. Most major VPN providers offer servers in several different US cities.
For the best results, you should usually connect to a server located physically close to your real location.
However, VPN services have gotten so fast these days that you can connect from most anywhere, even overseas, and get a high-speed connection.
Once you're connected to a server, your IP address becomes the IP of the server located in Miami, Dallas, San Jose or wherever else you chose to connect to.
As far as the Internet and any service delivered over it are concerned, you are where your IP address says you are.
That means, of course, that you're not in Chicago.
OR, Use a Router
You can also use a router to connect to a VPN, which allows you to extend the VPN protection to any connected device.
Most of our preferred providers have some degree of compatibility with routers. Many of them even sell such routers. The main types you'll run across are DD-WRT and Tomato.
With a high-quality router, you can control which devices access the Internet over your VPN connection and which do not. Thus, you could have a computer used for streaming services permanently routed over the VPN and others able to access the Internet normally.
Does this Really Work?
It works. People use VPNs to get better airline ticket prices all the time.
They also use VPNs to get around what are called geo-restrictions on content. Geo-restrictions prevent people from accessing content based on where they're located.
Geo-restrictions have become a rather big deal in Australia, where users were annoyed that the US version of Netflix offered far more films than the Australian version. Many of them started using a VPN, hooking up to a US server and streaming to their heart's content.
How Do People Feel About the Tax?
Thus far, the reaction to the new tax on streaming services has been negative. A lawyer has already filed suit against the tax, claiming that it violates existing tax and communications acts.
For the moment, however, if you're in Chicago, you're liable for the tax. It might prove Interesting to see how well the city does collecting on it, given that, on the Internet, you're not where you physically are, but are instead wherever your IP address happens to be located. With a VPN, that's essentially up to you!