BlackVPNis headquartered in Hong Kong, a nice selling point for those who want to get their VPN service outside of the US. The company has been around since 2008.
BlackPVPN has an easy to use service that should be suitable for most VPN users, but their speed was lackluster in testing.
Pricing Plans
BlackVPN packages are divided up a bit differently than most.
Privacy Plan with P2P servers only: €5 per month/€49 per year
USA or UK servers: €5 per month/€49 per year
TV Plan with USA and UK servers: €7.50/month / €75/year
Global plan, including complete access to all servers: €9,50 per month/€99 per year
You can pay with PayPal, Bitcoin or a credit card.
Free Trial/Money Back Guarantee
BlackVPN offers a fourteen-day money back guarantee to new customers.
Privacy and Anonymity
BlackVPN has very good privacy policies. First and foremost, they don't log your IP. They only log when you connected, disconnected and how much data you downloaded.
The privacy servers have fewer IP addressesthan the other BlackVPN servers. Users sometimes have to share IPs. This prevents the company from logging user activity at a specific IP, but they will shut down access to a site in the event of hacking.
Privacy locations are the only ones authorized for torrent use.
Torrent Policy
The company does not allow any P2P on US, UK or Singapore servers, due to DMCA concerns. Users will be forwarded any DMCA notices that they generate.
Customer Support
There is extensive information on setting up BlackVPN manually on the company website. There is also a live chat feature available around the clock.
Product Testing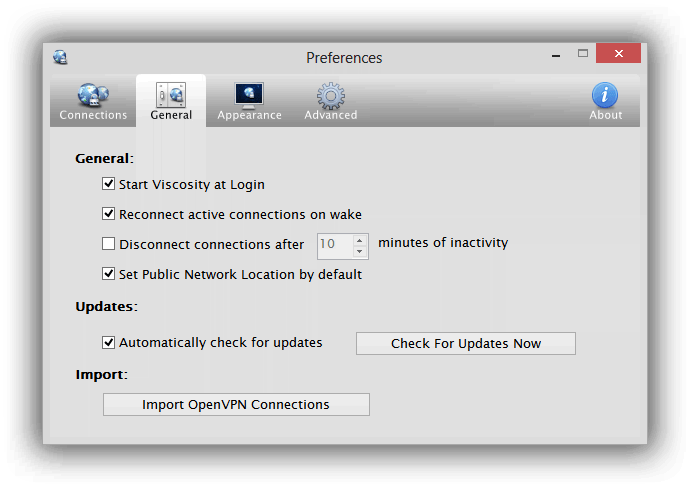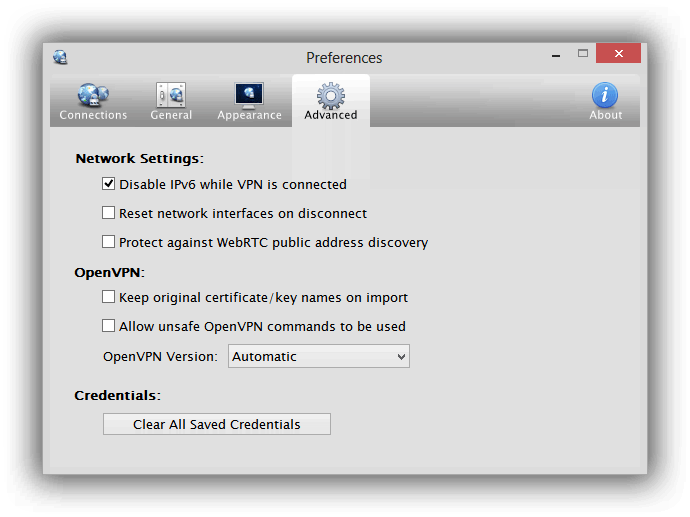 BlackVPN uses the Viscosity client. You can also hook up to their servers manually by making a new connection in Windows.
The Viscosity client provides a nice interface with all the controls you need.
Speed Test
Baseline Speedtest

With VPN Speedtest
We tested over a manually-configured L2TP connection after having issues with the Viscosity client over this service.
The speed tests were not impressive. With the L2TP connection live, we were at less than a tenth of our baseline speed.
IP Check and DNSLeak
Our IP was effectively changed but DNS did leak over this service.
Feature Summary
Viscosity client
PPTP, L2TP and OpenVPN
Private servers for P2P
No logging
Good Rates
Countries Supported

Canada

Estonia

Lithuania

Luxembourg

Netherlands

Panama

Russian Federation

Singapore

Switzerland

Ukraine

United Kingdom

United States
What We Liked
The privacy package is very well designed. It offers some jurisdictional layering in a bundle that's easy to understand and use.
If you want TV access, the package for that is also well thought out.
Being able to buy VPN routers through a company is always a good option.
Areas for Improvement
The speed was not impressive with this service.
Conclusion
BlackVPN is good, but really doesn't stand out in any particular regard. Their pricing is attractive, but not super competitive. The restrictions on P2P to specific servers make sense, but make the service a bit less flexible than some others in that regard.