BuzzVPN provides an unlimited VPN service that allows you to use their servers for any legal purpose. The service is located in the UK and has servers worldwide. They've been in business since 1999, so they certainly aren't new to the VPN business.
Pricing & Plans
BuzzVPN offers unlimited accounts, so you don't have to worry about running out of bandwidth. The service costs $9.95 per month and there's no contract required.
Free Trial/ Money-back Guarantee
While BuzzVPN does not offer any free trials, it does offer a 7-day money-back guarantee.
Privacy & Anonymity
BuzzVON is a good tool to protect your sensitive personal data such as passwords, bank and credit card information and social accounts as well as secure online activities like FTP, messaging, emailing, browsing and VOIP. It also offers hotspot protection to protect your wireless sessions from snoopers and hackers.
Provider Logging Policy
BuzzVPN does not store logs in their system and does not monitor a user's online session. However, they do collect diagnostic information to maintain their server network but keeps it all anonymous.
Torrent Policy
The service does not allow the transfer of copyrighted material, but does allow all P2P protocols, including bit torrent.
Customer Support
BuzzVPN offers 24-hour support services via email. Any issues can be reported to support@buzzvpn.com. According to their site, their goal is to respond to inquiries and concerns within 4 hours but, of course, this also depends on the gravity of the user's concern. There is also helpful information on their site that details application configuration and troubleshooting guides.
Product Testing
BuzzVPN is compatible with multiple platforms like Windows, Linux, MacOS, iOS, Android, Windows mobile and DDWRT systems. It is easy to set up since it has a specified client for Windows and MacOS. BuzzVPN also provides configuration guides for most systems, making it easier for users to fully enjoy their service.
BuzzVPN can also be used on multiple devices, however you should run the service on only one device at a time.
VPN Server Locations
BuzzVPN has fewer server locations than some of our favorite providers but does have enough to get around most geo restrictions.
Countries Supported:

Australia

Austria

Germany

Hong Kong

Ireland

Netherlands

Poland

Spain

Switzerland

United Kingdom

United States
Speed Test
BuzzVPN does not have any speed or bandwidth limits and you should be able to enjoy their service at a good speed that supports downloading, streaming and even peer to peer traffic.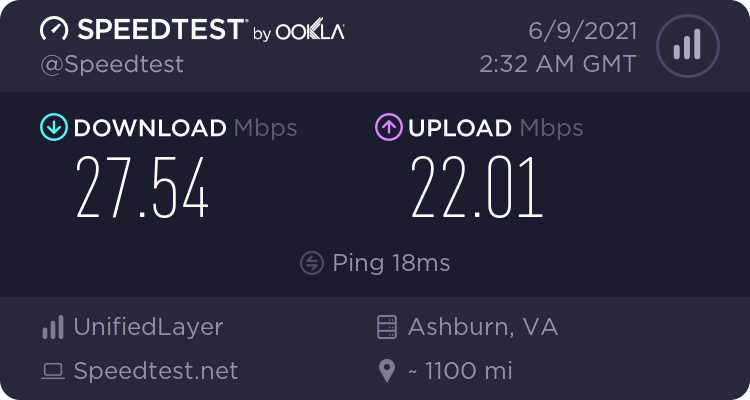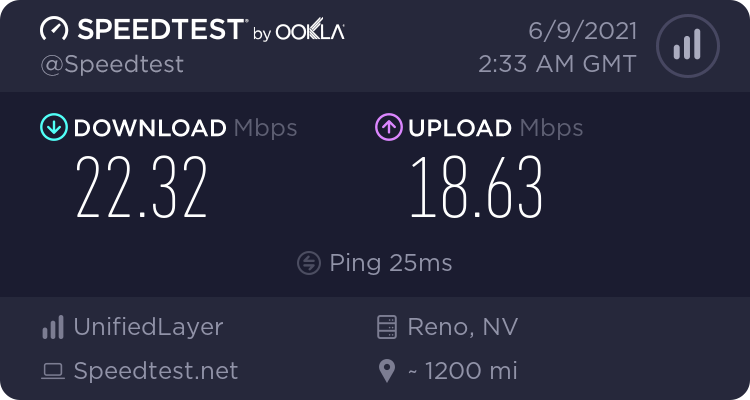 IPCheck and DNSLeak Test
BuzzVPN generates the correct IP address as reflected on their client and successfully masks personal IP. With regards to DNS leaks, this service does not have any DNS Leak protection.
Feature Summary
Few server locations but enough to by-pass geo restrictions
Unlimited speed and bandwidth
Good speed
Compatible with multiple platforms: Window, Mac, Linux, iOS, Android
Allows all P2P protocols including Bittorent
Supports major VPN protocols: OpenVPN, PPTP, L2TP
We Liked
BuzzVPN has some good things going for it. It supports the two major mobile operating systems, something that not all providers have branched out into yet. The unlimited account is also a nice feature, and the prices are very competitive.
Areas for Improvement
The common concern with BuzzVPN is that they still do not have a lot of servers in a lot of countries. That being said, it still offers good speed and high security to its users.
Conclusion
BuzzVPN has been around for over a decade, so that does give them an edge in that they're an established company that can rely on their track record to promote its services as good options. It has all three of the major VPN protocols, which is also a nice touch, though PPTP has been rendered less desirable by the widespread security issues that are known to plague it. OpenVPN and L2TP should cover anyone who is serious about preserving their privacy. The company advertises itself as a good option for businesses and individuals, which is true for most VPN providers. The unlimited account is likely to be very appealing to those who like to use their VPN service for general surfing as much as they do for privacy-intensive Internet usage. Overall, BuzzVPN has some good points to its service.