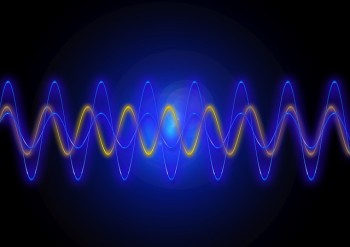 Marketers are using inaudible tones to track user activity across multiple devices. To make it worse, as of now, there's nothing you can do about it, and you can't opt out.
Frightening and Invasive
SilverPush, a San Francisco-based company, sells technology to advertisers that uses ultrasonic tones to track user activity across smartphones, smart TVs, desktop computers and more. The data gathered on each device can be tied together to give a very complete picture of a user's activities; a goldmine for marketers.
Ars Technica reports that the Center for Democracy and Technology has filed comments with the FCC regarding the practice. The comments, filed on October 16 of this year, call for "increased transparency and a meaningful opt-out system."
As of now, there's no way for users to opt out of being tracked by this technology. In fact, there's no way for users to know whether or not it's being used. SilverPush doesn't reveal their clients and the sound is undetectable, so there's no way for a user to figure out whether or not their data is being harvested by marketers bent on creating a very accurate picture of that user's shopping and buying activities.
Plenty of Data to Grab
As the letter points out, it's not uncommon for the average person in an urban environment to use five different devices during the day. The data gathered from those devices can be assembled into a whole picture of the individual, possibly creating situations where very private information can be gleaned from the aggregation of the data.
The comment uses a user searching for information on sexually transmitted diseases on their computer, looking up directions to Planned Parenthood on their phone and visiting their pharmacy before returning to their apartment as an example of activity that could be tracked by these sound-based data gathering techniques. That data, of course, would create a rather invasive narrative of what the user had going on in their life, all without the user ever giving their consent to be tracked in that way and with the user having absolutely no way to opt-out of that tracking, if they were even able to tell that it was a threat at all.
In a 2014 Tech Crunch article, SilverPush's CEO, Hitesh Chawla said that there was a risk of "negative public perception" of the tracking but that the only data that SilverPush receives is the identification code that links the various devices together.
It doesn't take a particularity astute observer to recognize the PR-speak Chawla is using here; simply replacing "user" with "identification code" in that statement, given that they are, for all intents and purposes, one and the same.
According to the Center for Democracy and Technology letter, there are upwards of a dozen companies using this technology to track users. Negative public perception shouldn't be an issue for these companies, given that the users they're tracking have no idea that they're being tracked at all, and given that there's no way for those users to opt out of that tracking if they ever find out.