For people who want to protect their anonymity online, bitcoin has been one of the go to solutions. One of the real hazards of bitcoin, however, is that it has proven very vulnerable to being stolen and lost. MtGox and other services associated with bitcoin have either been hacked or outright lost people's bitcoins and, because this really does function like cash, once it's lost, it's generally lost for good.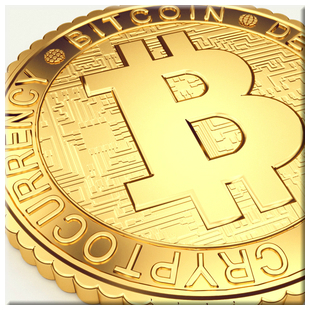 There is a solution, however, that can protect users against their bitcoin wallet being hacked and other types of fraud. It's called MultiSig, and bitcoin services are adopting this as a way to protect users.
How it Works
Depending upon the level of understanding you want to achieve, the workings of MultiSig can be understood in very complex or very simple terms. To make sure this is accessible to everybody, let's go with the simple terms, as they do explain it quite well.
Coinbase provides a good explanation of this and, in fact, they are offering this as one of their new services. In this type of an arrangement, there are three signatures involved in any bitcoin transaction. The first signature is held by the bitcoin wallet provider. The second signature is controlled by you, the customer. The third signature is actually shared between you and the bitcoin service, but you have an encrypted password that ensures that you are the only one who can actually unlock this key.
There's flexibility to include more keys in these types of arrangements, so any level of security that you want to achieve is realistically accessible. –See Multisig API Document here
Basic advantages and disadvantages of MultiSig System
Advantage: Security and Fraud Protection
The DarkNet is essentially the Wild West of the Internet, and, because of that, there is always the potential that you're going to get ripped off. It's very difficult to do anything about getting ripped off on a transaction where you used bitcoin to pay, but MultiSig can provide a solution to that. It's a sort of escrow account, allowing the seller to know that you have the funds and, upon your receiving the service, you release the funds. The MultiSig system ensures that you retain control over the transaction and that your bitcoin provider cannot initiate the completion of the transaction without your intervention.
As one other significant advantage, if your bitcoin provider does get hacked, the hacker cannot release your bit coins without your encrypted key. This really does give you good reason to feel better about using bit coin and to worry less about hacks.
Disadvantage: Losing the Key
The big worry with this system is that, if you lose the encrypted password that unlocks your bitcoins, they're gone. There is generally no way for the bitcoin provider to get them back for you, so you absolutely have to be sure you store this in a safe place.
Getting a safe deposit box to store the bitcoin password is not out of line or overkill, by any measure. At the very least, you should keep it in a safe in your house, so you always know where it is.
This solution requires some responsibility on the part of the user but, if the user is responsible, it has a great potential to make using bit coin and DarkNet services safer and to allow people to make safe, anonymous transactions outside of the purview of credit card companies and invasive online payment companies.