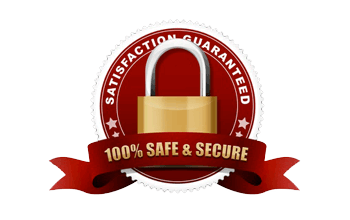 ISO Standard 27001 recommends that data be encrypted for security. This standard applies to businesses seeking this certification and, for those businesses, the benefits of having this level of certification can be many. Importantly, it demonstrates to their customers that the business takes security seriously enough to take the extra step and to encrypt the data that they send and receive over the Internet, whether it's particularly sensitive data or not.
Encryption and the Everyday User
While ISO Standard 27001 applies to businesses, consumers can certainly enquire with any businesses they use as to whether or not that business has that particular certification. There have been plenty of cases where businesses have had their data security compromised and, when that happens, it's usually consumers who suffer because of it.
Among the solutions available for meeting this standard—and for providing higher levels of security in general—is a VPN network. A VPN network does exactly what the standard demands: it encrypts data. There are several options out there for encrypting data, which not only protects businesses. Everyday users can utilize this technology to keep their data safe from hackers and snooping ISPs that monitor traffic on behalf of entertainment industry groups.
Encryption Types
There are different levels and types of encryption available to everyday users and small businesses. While meeting the ISO Standard 27001 guidelines requires a lot of expensive IT infrastructure, it's easy enough for users to take advantage of a VPN to encrypt their data.
Most VPN services come with three options for data encryption: PPTP, L2TP/IPsec and OpenVPN. The latter two of these are very secure and ensure that your data is not readable to anyone monitoring it on a network. PPTP is not secure enough to defeat hacking attempts, though it does disguise what type of data is being sent and received over the network. It's usually employed in situations where the data isn't particularly sensitive or where processing power is lacking.
Using a VPN service will not bring you up to ISO Standard 27001, but it will increase your level of privacy on the Internet. If you do run a business, encryption is a basic security tool that you should be making use of. It's safer for your customers and, of course, you can always tell your customers that you encrypt your data, which is likely to increase their level of trust in your business practices.