DotVPN is a free offering from Smart Security Ltd., based in Hong Kong. The product is installed as an extension on Chrome, Opera, Firefox web browsers and applications for Android and iOS. According to their site, they are also currently developing desktop applications for Windows and Mac. The service tested very fast. It's free, it's fast, what could be the drawback? With any free service, there are always additional considerations for your privacy.
Pricing & Plans
While you can use DotVPN for free, there are some benefits to paying. The premium level of service allows you to connect to more pools of servers, to get up to 4096-bit encryption and to take advantage of a zero-logging DNS.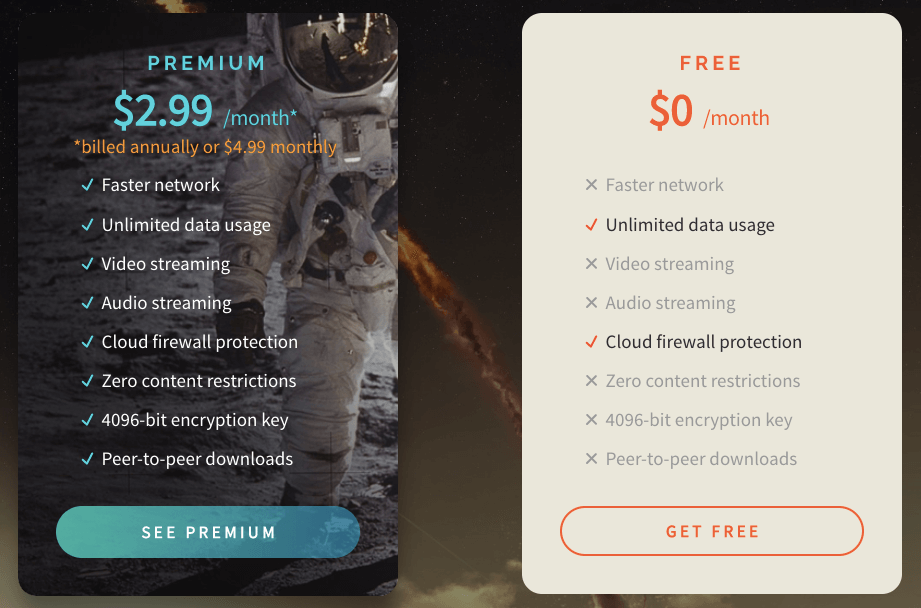 Their premium plans can be paid via credit cards and PayPal.
Free Trial/ Money-back Guarantee
As mentioned, DotVPN can be downloaded and used for free. For premium accounts, if the service doesn't work for you, you can get a refund if you file your request within thirty days of signing up.
Privacy & Anonymity
This is an area where semantics really comes into play. DotVPN says that it protects your "browsing" data. That doesn't include your torrenting data or other data that you transfer between your computer and a remote server, however.
It's important to keep in mind that the zero-logging DNS is part of the premium service, but you're not offered that as part of the free service. The free service only includes unlimited data usage and cloud firewall protection.
Provider Logging Policy
According to the DotVPN website, they do not store any information and logs that can reveal your location or online activities. They only store basic information needed for their service to work. Upon reading their privacy policy it states:
Stores your IP address within 24 hours since you last connected.
Stores the date of registration of your account to its own statistics, and to provide you in the future with favorable terms of use of the service and loyalty programs.
Store information about payment dates of subscription fee for the regulation and control of the timely payment and repayment of debts.
Where appropriate, stores information on the software version used by the user to ensure compatibility with products and services.
Data obtained during contacts with tech support or leaving comments on their website. When you leave a comment on our website or contact our technical support service, DotVPN can keep your data up to two years if the legal reasons and exceptional circumstances require longer storage.
Torrent Policy
Their free account does not allow peer to peer downloads. To be able to do torrenting and P2P downloads, you would have to subscribe to DotVPN's plans. However, for browser plugins, we can't recommend torrenting with DotVPN.
Customer Support
Customer support is available over the DotVPN Internet site via a ticketing system. Their website also has a decent support section that has a good range of FAQs.
Product Testing
We installed the Chrome version of the DotVPN extension from the Chrome store. Installation was painless and the extension fired up right away. Enter your email address, a password and your name and you're ready to go.
The client is simple and straightforward, but only accessible from inside your browser.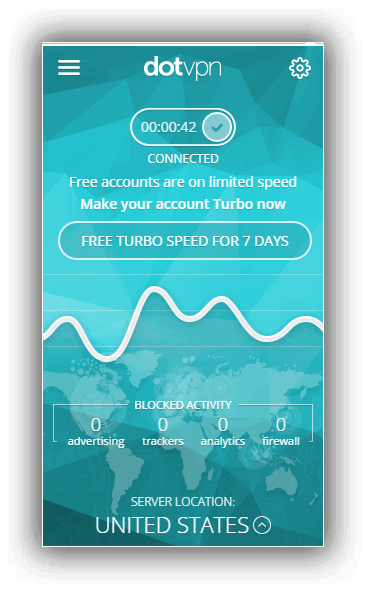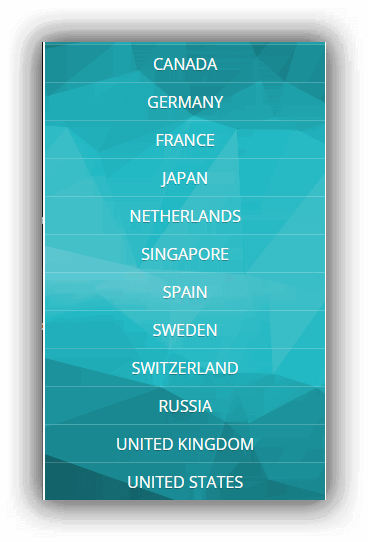 DotVPN also has mobile applications for Android and iOS devices.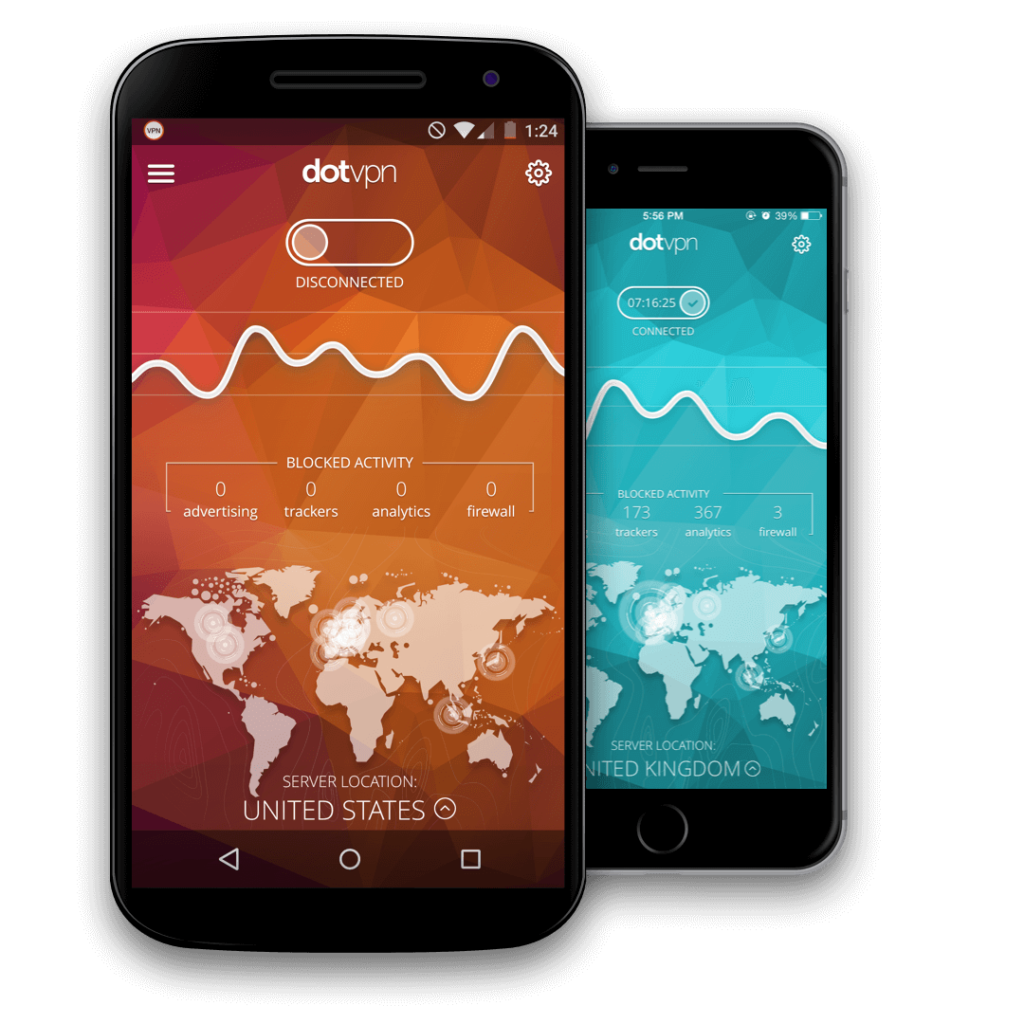 VPN Server Locations
DotVPN has 700 servers in more than 10 countries worldwide.
Countries Supported:

Canada

France

Germany

Japan

Netherlands

Russian Federation

Singapore

Spain

Sweden

Switzerland

United Kingdom

United States
Speed Test
While we did get impressive speed results, see below, it's important to remember that these speeds will not be maintained for users that don't go for a Premium package. The results are accurate but take them with a grain of salt and realize that you'll have to buy the service to get the highest speeds available.
As a note, it's hard to believe that our data was encrypted at all. Any VPN is going to slow down traffic to some degree, as it takes time to connect to the server, encrypt the traffic, pass it along and reverse the process on the trip back. While this service claims to offer the best of both worlds where being a VPN and a proxy is concerned, it seems much more like a proxy and it's hard to believe that there was any encryption at all on this connection.
These speed tests are extraordinary, but they tend to indicate that there isn't any encryption going on here, and we cannot recommend assuming otherwise.
IPCheck and DNSLeak Test
DotVPN gave us a server location in New York by default. DNS testing traced back to Digital Ocean, successfully hiding our DNS servers.
Feature Summary
Low pricing
Fast network
700 servers worldwide
Unlimited data usage
Audio and Video Streaming
Cloud Firewall protection
Zero content restrictions
4096-bit encryption key
P2P downloads
Please note however that most of these features are not included in their free service except for unlimited data usage and cloud firewall protection.
We Liked
While it does not cover all of the features that they have on their premium plan, we appreciate that DotVPN has a free service despite it being limited in features. And since they only had browser extensions before, we like that they've already developed mobile applications and are currently working on apps for Windows and MacOS.
Areas for Improvement
The website for this provider, frankly, seems a bit dodgy. There's a lot of information that doesn't seem to be entirely clear. For instance, they claim not to log, but the no-log DNS server is only available with the premium service.
There also seems to be a delay on the release of their desktop apps. Based on their website, they were supposed to release their Windows and MacOS app last 2019, however, it is still not available on their website.
Conclusion
A VPN is not a product where bargain hunting is particularly advisable. In order to use such a service with any degree of assurance that your data is being kept private, the terms of use and the privacy policy have to be absolutely clear. It was difficult to determine where this provider stands on those matters.
This service also offers speedy free access for a time, but then slows down. Users around the Internet have reported issues with the service, as well.
Subscribing to a paid service seems preferable. With a paid service, you know exactly what you're getting and, in the end, the support and information provided by the service is usually much more comprehensive.
Between the rather unbelievable speed results, the lack of information on exactly what the free service entails and the general feel that the free VPN is just a sales pitch, it's hard to recommend this provider, particularly if you're in a nation where your privacy protection is paramount to ensuring your safety. If that's your situation, don't risk it and get a paid service.