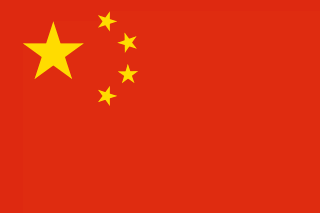 China has a totalitarian information state where the Internet is concerned. Of all the nations that censor their citizen's access to information online, China has the most sophisticated and largest collections of control mechanisms in the world. Not only are Chinese citizens subject to having their information censored. They are also subject to being monitored on an individual basis. China has jailed more people for crimes committed on the Internet—and specifically for crimes involving some sort of digital dissidence—than any other nation in the world.
In most nations that have Internet censorship in place, there are some real risks in trying to subvert that censorship and in trying to defeat the firewalls and other mechanisms by which it is imposed. There are several companies that offer VPN services in China. Assessing which of these services provides privacy and security better than others is, for people within China wanting to see out into the broader Internet world, a serious matter.
Inside and Out
According to published statistics from the Berkman Center for Internet Society at Harvard University, approximately 3% of the people inside nations that have Internet censorship use technologies like VPNs, SSL connections or other methods of privacy protection to subvert that censorship. The data also states that the numbers are likely much lower than that, in reality. That's not many people. Foreigners who are in those nations, of course, also likely use privacy protection technology, simply so that they can function and get access to information from their home nation.
There is also Internet censorship within the firewalls around China and other nations. The Internet within those nations is, of course, monitored, and having privacy protection has other implications aside from being able to get through the Chinese firewall.
VPN Services
VPN services encrypt information before it leaves the user's computer. This information is encrypted both ways and, because of that, monitoring equipment has nothing to lock on to. There is no way for someone listening in to read the information being sent or received. This allows people to get through firewalls, in some cases, and to reach websites on the other side of those firewalls. Technology also conceals the user's IP information. The websites they visit have no idea where the visitor is actually coming from, nor does anyone trying to monitor the traffic.
There are variations on this encryption that are important to understand.
Encryption and Chinese VPNs
Any VPN in China should make use of a very secure form of encryption. PPTP, a very popular type, is not secure enough. L2TP/IPsec, another popular and very secure form of VPN is, unfortunately, easy to block. The best Chinese VPN services should offer OpenVPN or SSTP. OpenVPN can be configured more flexibly than the latter.
Chinese firewalls will block certain IP addresses. VPNs make it impossible for the blocking technology to see what IP you want, so there's no way for them to deny the request. DNS poisoning, another technique that China uses, which involves interfering with name servers, can also be defeated by a VPN.
Packet filtering and URL filtering are also defeated by VPNs, as there is no way for the filters to read the content being sent back and forth between the computer and the server.
Location Matters
Look for VPN services located in Japan or close to mainland China. This helps with speed and reliability.
Provided you have OpenVPN or SSTP and a server nearby, you should be able to get through the Great Firewall of China. That Firewall is always being added to, however, so it's important to keep up with the latest news about Internet censorship in this very dynamic nation.