Planning on hitting the road? It's almost certain that you're going to be using Wi-Fi while you're out and about. Here are some ways that you can keep yourself safe while you're travelling. There are software and behavioral solutions that you can use to make your travel as safe as possible, and still be able to get the information you need, wherever you might be at the time!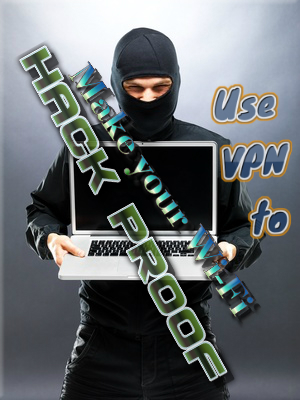 Here are some things to keep in mind.
• Know Whether or Not You're Connecting
Check all your network-enabled devices to see if they have an option to automatically connect to Wi-Fi networks. If they do, turn it off. This ensures that they only connect when you want them to.
• Watch the Bluetooth
If you're not using Bluetooth, turn it off. It's a potential security hole if you're walking around with it on.
• Survey the Area Before Connecting
Be sure you check out the people using a Wi-Fi network before you connect. If you notice something fishy, don't connect. People can intercept your data on these networks if you're not careful.
• Have a Backup
Make sure you back up all the data on your mobile device before you hit the road. If someone commits an act of digital vandalism against you, you can restore your files and other information quickly and easily.
• Be Selective About Sites
Be sure you're not using the Internet for secure purposes—banking, etc.—when you're on a public Wi-Fi. It's generally fine on a hotel Wi-Fi, but airports, restaurants, coffee shops and so forth are no place to log into your bank account. Remember this and it might save on a lot of grief.
• Use a VPN
VPN connections encrypt your traffic from your computer to the server your connecting with and vice versa. This is the best way to make sure you're safe online when you're using a public Wi-Fi. Even if someone is snooping, they won't get anything intelligible from your traffic and you'll be safe.
There's another real advantage in using a Wi-Fi if you're travelling internationally. You can connect to servers all over the world, including your home nation, in most cases. If you want to get information that's served up based on where the visitor is located when they come to the site, hook up to a VPN server in your nation and it'll be like being back at home.
A VPN connection is vital to travelling safe and using public Wi-Fi!