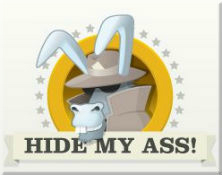 Hide My Ass (HMA) has once again upgraded their network. This time, they've added a total of 28 servers to their lineup. This includes servers located in 6 nations where they formerly didn't have a presence. There are 3,742 IP addresses that have been added to the list, as well.
Click here to try Hide My Ass free for 30 Days
The new additions include virtual locations, which offer very fast connections, even if you're connecting to a nation that's around the world. The list of new servers follows.
Austria, Vienna with 122 IPs
Australia, Sydney with 252 IPs
Australia, Sydney with 252 IPs
Cameroon, Yaoundé with 125 IPs
France, Paris with 254 IPs
France, Paris, Aubervilliers with 244 IPs
Germany, Dusseldorf with 251 IPs
Ghana, Accra with 125 IPs
Hong Kong, Shatin with 57 IPs
Kuwait, Kuwait City with 126 IPs
Malaysia, Johor, Johor Bahru with 124 IPs
Paris France, Clichy-Levallois with 125 IPs
Paris, France, Saint-Denis with 122 IPs
Qatar, Doha with 126 IPs
South Korea, Seoul with 252 IPs
Taiwan, Taipei with 124 IPs
UAE, Dubai with 126 IPs
Uganda, Kampala with 125 IPs
USA, Columbia, SC with 246 IPs
USA, Troy, MI with 59 IPs
USA, Wichita, KS with 251 IPs
The virtual locations on this service allow you to get faster speeds without having to choose a server located physically close to you for your IP. You do actually go through a nearby physical server, but your IP address reflects that you're in the nation where the virtual server is located. If you were in the US, for instance, and Albuquerque was the nearest server to you, you could connect to a virtual server in France, get a French IP address but still be routed through the server in Albuquerque. This is a great way to cut down on your load times. —Also read full review of HMA here.
Kudos to HMA for another network upgrade. They remain one of our preferred providers and offer a great service with a robust client, plenty of locations to choose from and very fast speeds.