Hotspot Shield is provided by AnchorFree, a US-based company. They offer a free, permanent option or a paid option. The free option is supported by ads, so it's not actually free, since you're being pitched to in lieu of paying an upfront subscription cost.
Pricing and Plans
The paid version of Hotspot Shield is called the "Elite" version, and it allows you to use the service without being hassled by advertisements.
The Elite package also allows you to hook up to servers in a broader selection of nations than the free version, to get customer support and to get malware protection included as part of the package.
For the Elite version, the pricing is:
$19.99 for six months
$29.95 for twelve months
$49.95 for twenty-four months
You can pay via credit card or PayPal.
Free Trial / Money Back Guarantee
Hotspot Shield offers the permanent free option, so you can determine whether you like the service or not using that.
Privacy & Anonymity
Because Hotspot Shield's free version does serve up advertising, it's obvious that third parties are involved, and their privacy policy states as much. Other than that, they claim that they don't log information.
The Hotspot Shield website is not particularly useful in determining their exact stance on user privacy. As you'll
see below, they do respond to DMCA requests and will cancel your account if you get one so, clearly, they do know who was downloading what on their servers.
Torrent Policy
Torrents are allowed, but the company will warn you and eventually terminate your service if you get DMCA complaints. From their website:
"It is AnchorFree's policy to respond to notices of alleged copyright infringement that comply with the Digital Millennium Copyright Act."
On the face of it, this provider might have a good privacy and torrent policy, but it doesn't really have the levels of privacy that torrent users will want overall. There are better options out there for P2P.
Customer Support
For the free version of Hotspot Shield, you can use a knowledge base and forum on the site. There's dedicated support available if you go with the Elite package. There's an online troubleshooter provided on the Hotspot Shield website, as well.
Product Testing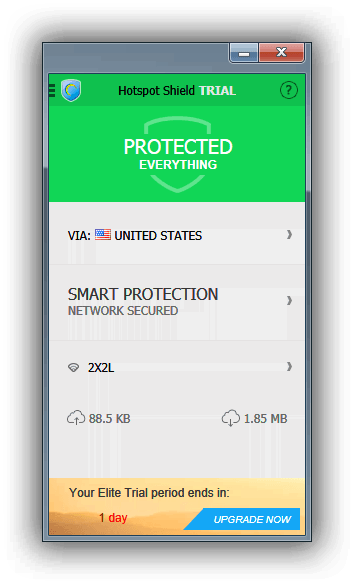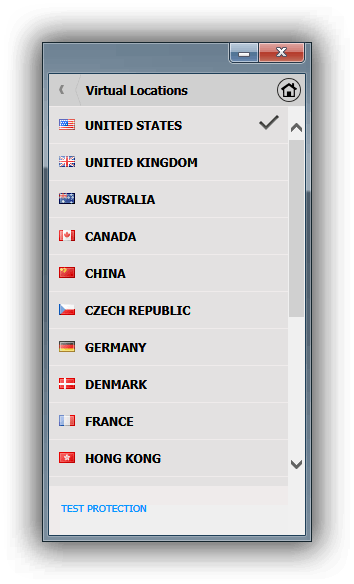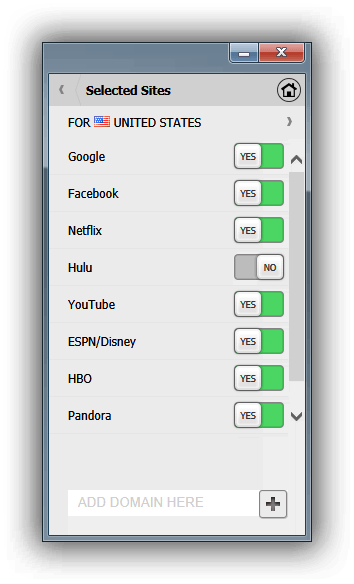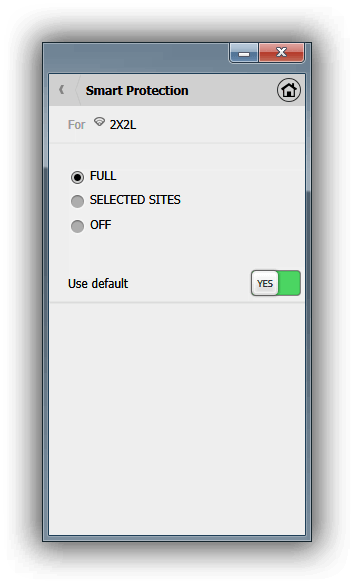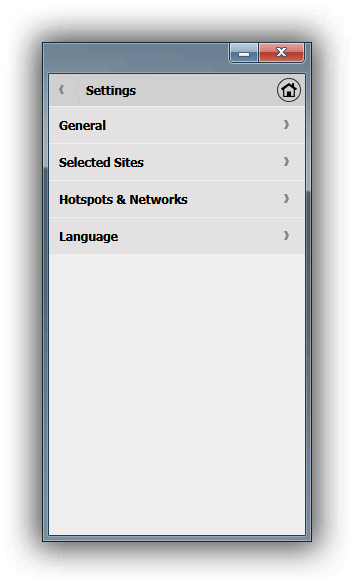 The Hotspot Shield client is very easy to use, but it's not particularly agile where letting you configure your
settings is concerned. You won't find options for setting a different protocol or encryption strength, but it uses OpenVPN at 256-bit, which isn't bad.
The client has an area where you can selectively use protection, with options that include the major streaming sites. Beyond that, control is limited.
The client is certainly simple enough, however, that non-techie types will find their way around without any difficulty.
Windows, Mac OSX, Android, IPhone, etc.
Hotspot shield works with Windows, Mac, Android and iOS devices. There are apps available for both mobile operating systems, so you don't have to configure your smartphone or tablet manually
Speed Test

Baseline Speedtest

Hotspot Shield Speedtest
In this regard, Hotspot Shield did very well. It brought our speed down from approximately 38Mbps to just over 20Mbps on a US server. Ping time was short and it made the connection quickly.
IPCheck and DNSLeak
Our IP address was successfully hidden, but DNS did leak with Hotspot Shield turned on. You might want to configure your DNS settings manually with this provider.
Feature Summary
OpenVPN
Mobile apps
Free, permanent option
Easy to use
We Liked
This service has a very user-friendly client, which will likely be very enticing to some users. The options are very easy to set.
Areas for Improvement
The privacy policy is really sketchy. This makes it hard to recommend this provider for anything other than casual use, particularly since they serve up advertisements.
The client could offer more protocol options and better feedback on your connection, as well. Exiting it proved difficult, and our browser was immediately directed to the company'shomepage when we did, which was anuisance.
Conclusion
If you're not very technically adept and want a free service, Hotspot Shield does have something to offer here. If you want a solid privacy policy and to surf with real confidence that your privacy is protected, you'll likely want to look at any of our preferred providers. Saying that there's no logging but suspending people for DMCA complaints doesn't really add up.