InCloak is located in Belize. Some of their site documentation shows up in Russian, which is a bit confusing, but the company's official address is listed as being in Belize City, Belize. This service is competitively priced and offers a solid client to go along with it. There are some issues that torrent users might be concerned with, however. The company also offers web proxy and other privacy tools, but this review will concentrate on their VPN service.
Pricing and Plans
InCloak offers pricing based on your length of service. All plans include unlimited bandwidth and transfer, along with the option of having a private IP added on. The pricing is as follows:
$8 for one month
$20 for six months
$33 for one year
You can pay with credit cards, PayPal, Webmoney and other methods.
Free Trial / Money Back Guarantee
InCloak offers a seven-day money backguarantee. The day count begins as soon as you purchase the product and only applies to accounts with thirty or more days of access. You can get a free one-day trial account by signing up at the site.
Privacy & Anonymity
Ostensibly, InCloak doesn't log, but they state this in a way that seems far too conditional: "We are not interested in tracking our users. Therefore, if you do not plan to break the rules of use and create complaint situations, you can assume that there are no logs."
The wording here is a bit dodgy. If one were planning on breaking their terms of service, but didn't, would that mean the user was logged? How would InCloak know what anyone is planning?
Torrent Policy
Torrents are allowed on this service.
Customer Support
Customer support is available via online documentation and a chat window on the site. There's also a ticketing system.
Product Testing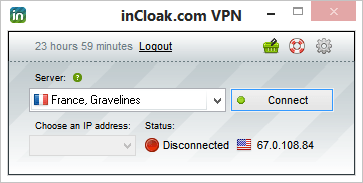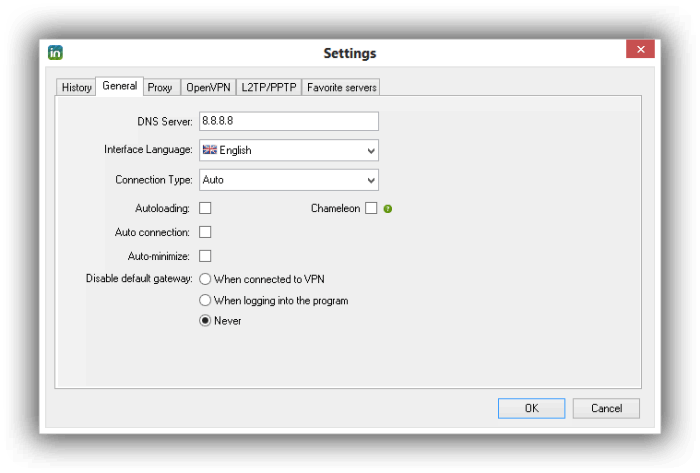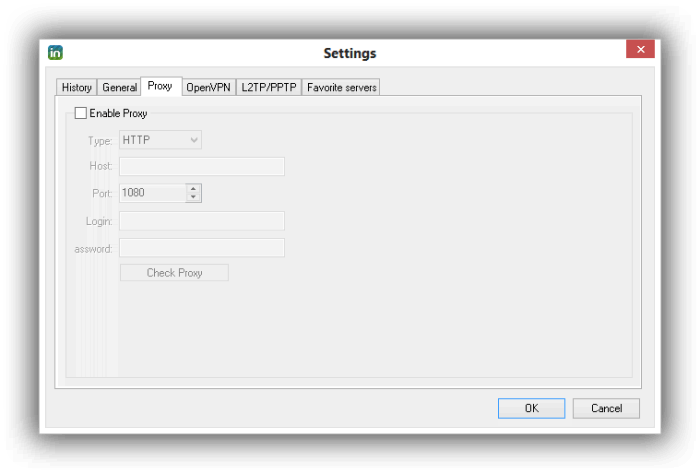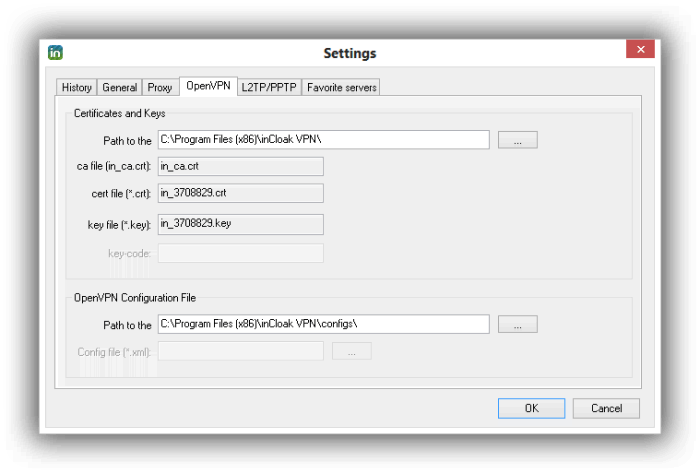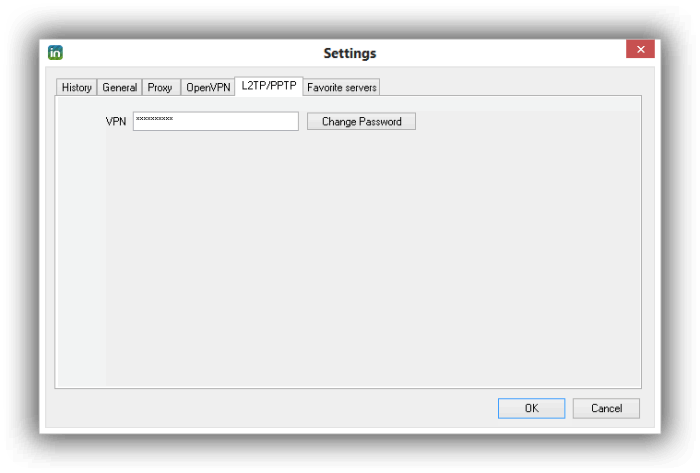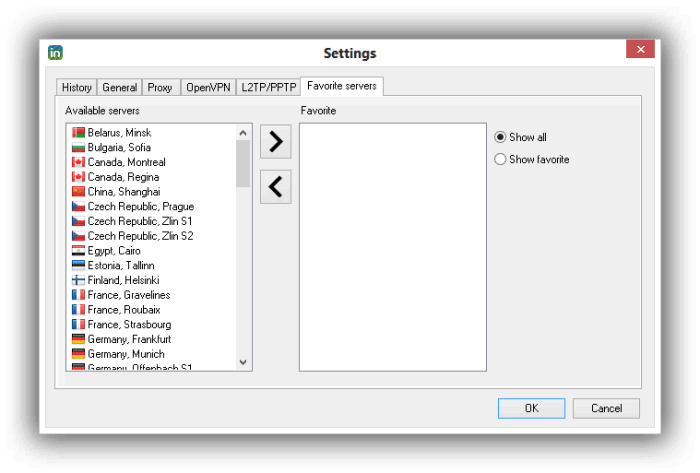 InCloak has a compact, easy to use client. You can hook up to their servers via OpenVPN, L2TP or PPTP with the client. Their client is a bit more interactive than the OpenVPN GUI, which is another option for this service. The client is for Windows only.
Windows, Mac OSX, Android, IPhone, etc.
This service can be used with Windows, Android, Mac, Linux, and iOS. On windows, you can use the OpenVPN GUI or the custom client.
Speed Test

InCloak Baseline Speedtest

InCloak VPN Speedtest
InCloak wasn't particularly fast, but it's still adequate for downloading and streaming content. The service brought us down to 5.42Mbps from our baseline of 37Mbps. It's a significant reduction, but still broadband.
IPCheck and DNSLeak
Without changing any of our settings, the default client changed our IP and DNS server addresses successfully.
Feature Summary
PPTP, L2TP, OpenVPN
Windows, Mac, Mobile and Linux
256-bit encryption over OpenVPN
No logging, but see above
Torrents allowed
Countries Supported

Belarus

Bulgaria

Canada

China

Czech Republic

Egypt

Estonia

Finland

France

Germany

Hong Kong

Hungary

Iceland

Indonesia

Isle Of Man

Israel

Italy

Japan

Kazakhstan

Latvia

Luxembourg

Netherlands

Norway

Poland

Romania

Russian Federation

Singapore

Korea

Spain

Sweden

Switzerland

Turkey

Ukraine

United Kingdom

United States

Viet Nam
We Liked
Areas for Improvement
The server speed isn't optimal and the way the privacy policy is written is a bit off putting.
Conclusion
InCloak definitely has some good things going for it. It's a competitively-priced service with a good client and easy setup. Their site is simple enough to use and puts their important information—privacy policy, etc.—right out there for you to see. That being said, there are some areas where the service might not be great, particularly for torrenting. The servers weren't terribly fast and the privacy policy might just be poorly worded, but then again the website owner first language is Russian and not English.