Lime Proxies isn't a VPN service. They're oriented toward Internet marketers that need proxy servers for classified ads and other purposes.
The service sells very large packages and is clearly geared toward business users. Sign up and you get an assigned account representative, have access to 24-hour support, even over the phone, and more. This service is not appropriate for torrenting or other purposes where you need to make sure your traffic is encrypted, however.
Pricing & Plans
Lime Proxies offers eight different pricing plans. The pricing depends upon the number of proxies you want access to.
10 proxies for $9.98 per month
25 proxies for $24.98 per month
100 proxies for $99.98 per month
250 proxies for $299.98 per month
500 proxies for $499 per month
1,000 proxies for $750 per month
2,500 proxies for $1,750 per month
Their private proxy package comes with 250GB of bandwidth, 3 locations and recycled IPs.
Lime Proxies also offers premium plans that come with virgin private IPs, 1000GB Traffic Limit and 50+ locations.
Enterprise plans can also be personalized. For this type of plan, you may contact Lime Proxies.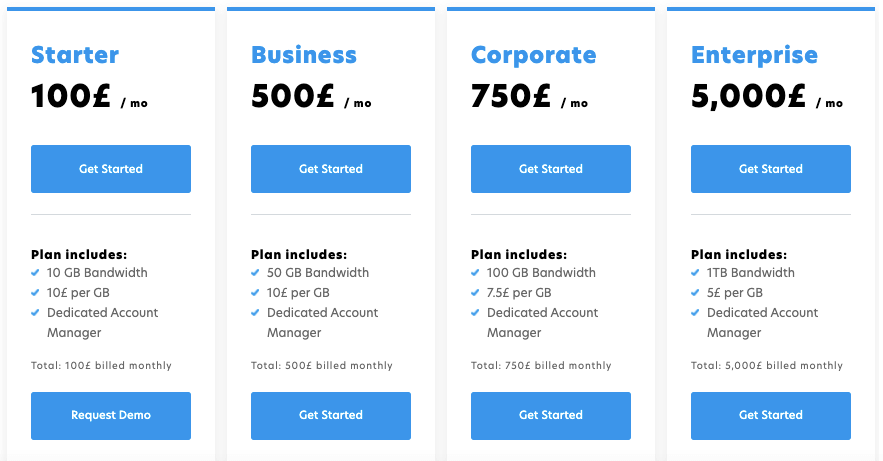 You can pay with credit cards, PayPal, Wirecard, Payza, Amazon and Bitcoin.
Lime Proxies also offers Premium residential proxies and mobile proxies.
Free Trial/ Money-back Guarantee
Lime Proxies offers a free trial. After signing up at the site, you'll be asked to validate with an SMS message. You can get access to a trial of the package of your choice after validating. Also, If you are not satisfied with the proxies, they offer a full money back if requested within 3 days.
Privacy & Anonymity
Lime Proxies is not a VPN service, so the usual privacy and anonymity concerns do not apply. While a proxy server does change your IP, it's not suitable for protecting yourself from surveillance, unless you're using it with SSL.
Torrent Policy
Proxy services don't provide encryption, so they're not appropriate for torrenting.
Customer Support
Customer service with Lime Proxies was very good. After you sign up, you'll get an email giving you the name of your account manager. This company does sell very large plans, so they're clearly business oriented. When we had a question, the response took about thirty seconds.
Product Testing
Lime Proxies was easy enough to set up. Just get the instructions for using a proxy with your browser or email program, set it up and you're good to go.
Proxy Locations
Lime Proxies provides quality private proxies from over 40+ locations
Countries Supported:

Australia

Austria

Belgium

Brazil

Canada

Denmark

France

Germany

Indonesia

Ireland

Italy

Mauritius

Norway

Poland

Romania

Spain

United Kingdom
Speed Test
The speed test was very impressive, as you can see below. Proxies don't universally encrypt data, so speed shouldn't be an issue with this service.
IPCheck and DNSLeak Test
Our IP address was successfully changed using the proxy. The proxies denied a DNS test.
Feature Summary
Dedicated customer support reps
24-hour support access
Dedicated IPs, no sharing
Multiple nations
Flexible packages
We Liked
Accepts Bitcoin
Easy sign up
Free trial
Plenty of nations to choose from
Areas for Improvement
The help documentation could use some revamping. The backend has all the features you need, but it is rather complex. Given that a lot of the people using this service are likely to be Internet marketers rather than real techies, that might be off-putting for some customers.
Conclusion
Lime Proxies can sell you proxies and a lot of them. If you're an Internet marketer and you need to have IP addresses from various nations to do your work, they're a good option. Lime Proxies does give you a free trial, so it's easy enough to test out the service before you buy.