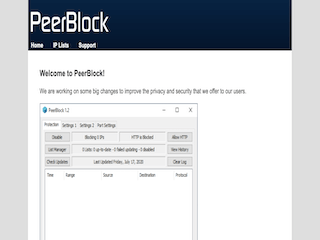 PeerBlock is a personal firewall. You can download it and install it for free. It uses a blacklist to block specific IP addresses from making a connection to your computer, but there is a subscription fee requirement if you want to update the list more than once per week.
This program is commonly used by torrenters but, alone, it won't provide you with enough protection to avoid having your IP discovered by people who actively spy on torrents.
Is PeerBlock a good option for protecting your privacy online. In some regards, yes.
Features
PeerBlock uses several different blacklists to determine which sites to allow and which to block.
The options screens are intuitive and well designed.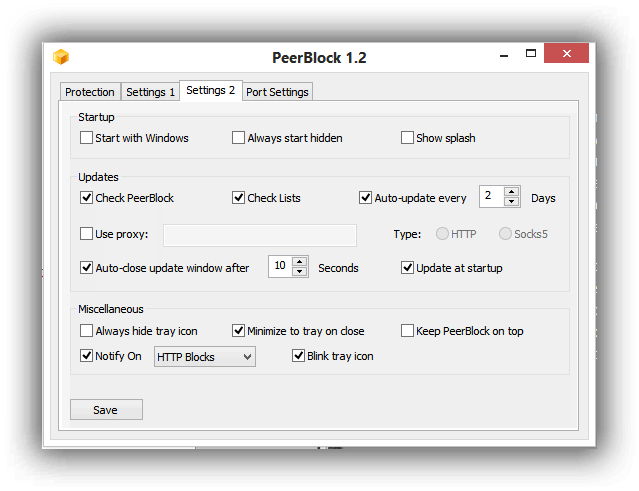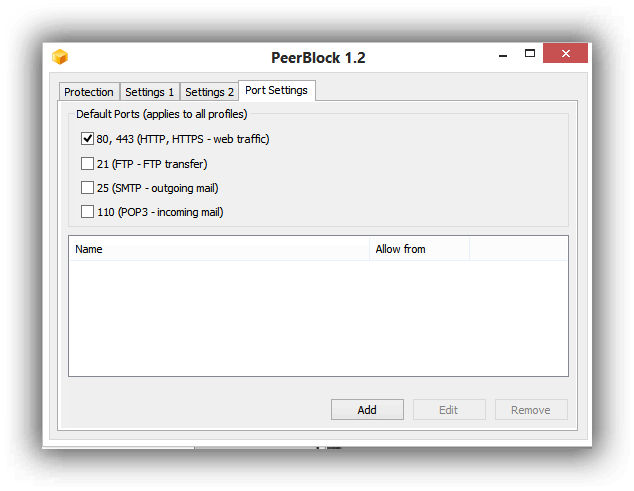 ​​You can configure the lists by selecting the List Manager button from the main screen. You can build your own list, or select from the provided lists, which include:
Anti-P2P organizations
Spyware
Advertising
Education
You may have to remove entries from the list to enable programs that you use. For instance, in our screenshots above, you'll see that Valve Corporation, the company behind the Steam gaming platform, has been blocked. You can remove any block by highlighting its entry on the main screen and right clicking.
In the screenshot below, you can see some of the connections that PeerBlock blocked when we visited the HuffingtonPost.com after having added the Advertising blocklist to our configuration.

The program runs from your system tray. From the system tray icon, you can access basic features by right clicking, such as disabling the firewall for a specific amount of time, allowing or preventing HTTP connections and more.
Product Testing
PeerBlock blocked out quite a few connections that we wouldn't have even known were being made, particularly after the Advertising list was selected.
The free version only allows you to update the lists once per week, but you can pay a subscription fee and get unlimited updates. The program uses the I-Blocklist service to get its list of banned IPs.
For most users, the free version of the program should be adequate.
Please note, however, that while PeerBlock is a nice addition to your Internet security, particularly if you're using P2P or you're connecting from a college or university Internet service—hence the Education blocklist—but remember that it's not enough to keep you from being identified on P2P networks. You'll want to use a VPN for that, but having PeerBlock running at the same time certainly isn't going to hurt anything.
Conclusion
PeerBlock is free and it seems to be well built. You may have to configure the lists and the allowed connections a bit to get it set up correctly for you, which involves some fiddling, but it's not hard to use in any regard.For enhancing your privacy, it's a good program, but it's not a replacement for a VPN when you're using P2P services.