Private Layer does have features that we like. They have offices in Switzerland and Panama and those are both nations where privacy is very well protected. They have a solid commitment to privacy and we like that, too. The prices and service itself, however, we find a bit high-priced and limited compared to providers such as HideMyAss.
Speed Test
We will be doing a speed test for this provider's services very soon.
Pricing Plans
Private Layer offers a range of services. Their VPN services are priced as follows: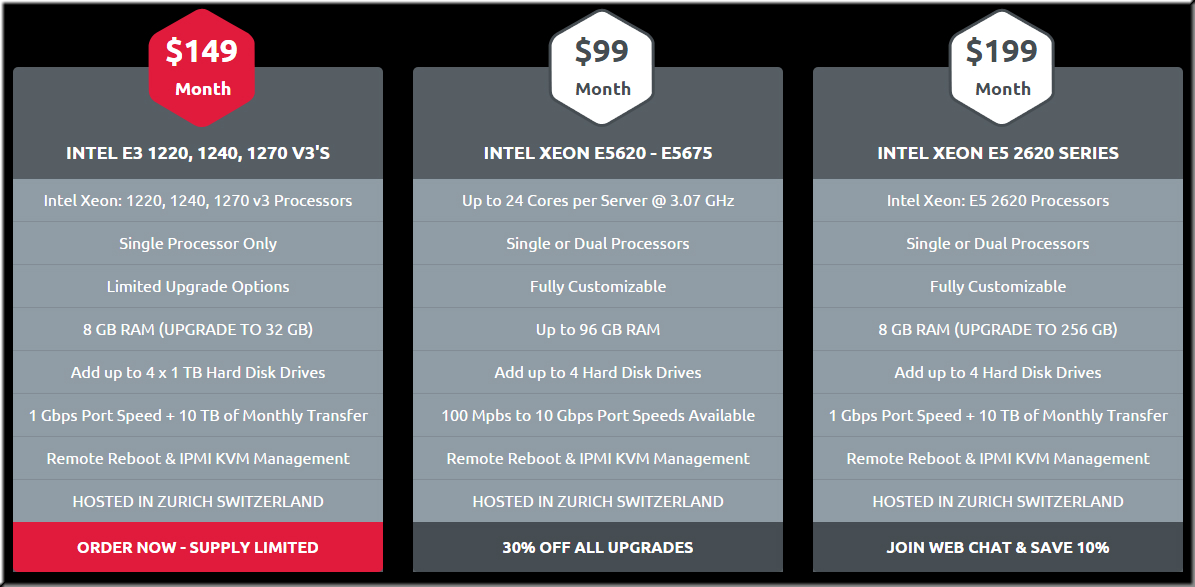 Payment Methods
You may pay for Private Layer services with AlertPay, PayPal or major credit cards.
Free Trial / Money Back Guarantee
None.
Coupons / Discount / Special Offers
None listed on site.
Countries Supported

Panama

Switzerland
VPN Protocols Supported
SSL/TLS
Number of IP Addresses
Varies by package. Dedicated IP addresses are available.
VPN Clients Information
Accounts are set up within 24-hours and tech support will handle client questions.
Common Error Messages
Tech support will handle any errors clients have.
Logging and Privacy Policy
Logs are not kept by this company.
Legal Use / Torrent Policy
No restrictions are listed.
Private Layer vs. The Competition
Private Layer has very good privacy policies compared to some other providers. It's also located in Panama and Switzerland, so there are few risks of having your privacy compromised. Requesting your records would be very difficult and, of course, Private Layer doesn't keep them, anyway. The service, however, is expensive.
Private Layer Conclusion
Private Layer has a lot to offer privacy enthusiasts. The service is very professional and, along with their other offerings, this company offers a good package of services for businesses that want to keep their surfing and net usage secure. There are some real benefits to be had here.
Compared to other VPN providers, however, the service is limited. There are only two nations where you can get a server. This makes the service not particularly useful for people using a VPN to get marketing information based on visiting sites from specific nations or for other research. There are providers who offer a great many IP addresses and servers in a huge number of nations, which may make them better for some users.