Private Tunnel is headquartered in California and is powered by OpenVPN. This service used to offer plans based on the amount of data that you use but has simplified their pricing by offering just a per month and per year subscription plans that come with unlimited data usage and flexibility to add up to 100 devices.
Pricing & Plans
Private Tunnel only offers 2 plans – 1 month and 1 year. All plans come with
7 day free trial
No limits on data usage
Flexibility to add up to 100 devices
Connect up to three devices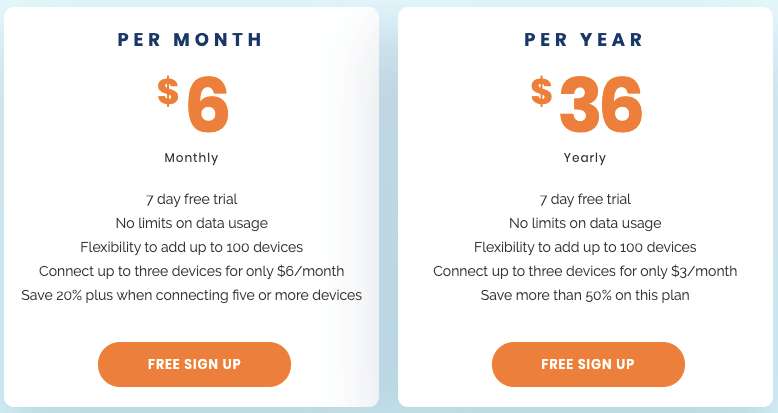 Free Trial/ Money-back Guarantee
All Private Tunnel plans come with a 7-day free trial.
Privacy & Anonymity
Private Tunnel does not keep any logs of your activity. They do, however, collect information from you when you register on their site, place an order or respond to a survey or fill out a form.
Provider Logging Policy
What OpenVPN Does Not Collect From Private Tunnel Sessions:
Does not log a user's traffic or the content of any communications
Does not perform deep packet inspection of your traffic, except where requested by the customer for firewall purposes.
Does not perform shallow packet inspection of your traffic, except where requested by the customer for firewall purposes.
Does not throttle your Internet connection.
Does not rate limit Internet connection.
Torrent Policy
There are no restrictions on torrenting over PrivateTunnel.
Customer Support
Customer support is available from an FAQ. You can contact support via email, as well. Their client has a support tab built into it, making it easy enough to contact the company if you have issues.
Product Testing
PrivateTunnel has a user-friendly client. They only support OpenVPN, so there's very little to configure here. The settings menu is very basic. If you need to purchase more data transfer, you can do so right from the client.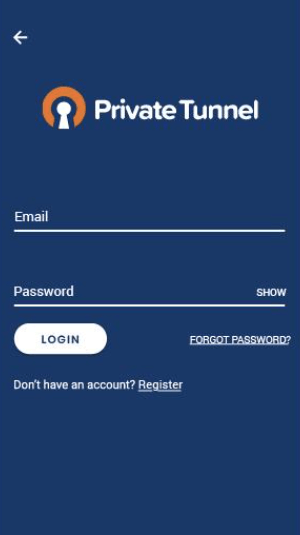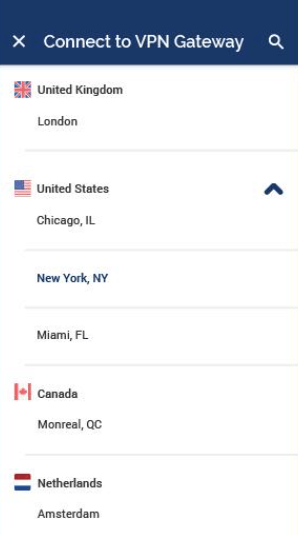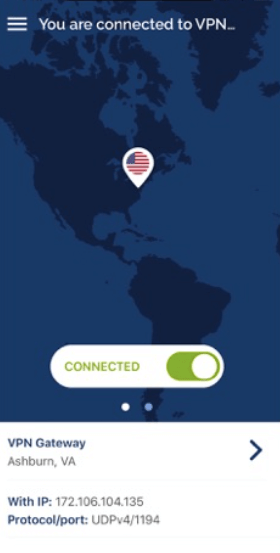 PrivateTunnel is compatible with Windows, Mac OSX, Android and iOS devices.
VPN Server Locations
Private Tunnel has 50+ VPN Servers across 23 regions in 12 countries.
Countries Supported:

Canada

France

Germany

Hong Kong

Italy

Japan

Netherlands

Spain

Sweden

Switzerland

United Kingdom

United States
Speed Test
PrivateTunnel tested very well for speed. The network barely slowed down our connection at all, taking it from 46Mbps to 38Mbps. Connecting to a server was very fast, as well.


IPCheck and DNSLeak Test
PrivateTunnel concealed both our IP and our DNS server addresses without any additional configuration.
Feature Summary
OpenVPN
Custom client
AES Encryption
7-Day Free Trial
Use on up to 3 devices per account
50+ VPN Servers
We Liked
Simplified plan
Flexible to add up to 100 devices
Easily change plan options
24/7 customer support
Multi-platform support
Areas for Improvement
PrivateTunnel is a OpenVPN protocol service only. Connection via other connection protocols such as PPTP, L2TP/ IPSec or SSTP will not lead to a successful connection.
Conclusion
PrivateTunnel is a good option as far as basic VPN services are concerned. They offer simple pricing which includes decent features. However, PrivateTunnel only supports the OpenVPN protocol which may be a cause of concern for some users who are looking for a VPN service flexible enough to support other protocols. That being said, for a basic VPN service, PrivateTunnel is decent enough and performs well in terms of speed]