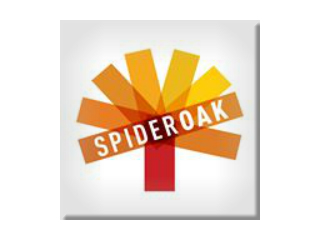 If you'd like a service for synching and backing up files, Dropbox may be the first option that comes to mind. There's no doubt it's incredibly popular at the moment. However, many have noted that this product lacks when it comes to privacy. A far better choice for this purpose would probably be SpiderOak, a service that is recommended by none other than Edward Snowden.
The big difference between SpiderOak and a product like Dropbox is that the latter encrypts information, but not in a way that keeps it safe from the provider. SpiderOak, on the other hand, utilizes what's called "zero knowledge" encryption. This method keeps data safe from even the company providing the encryption to safeguard it. Doing so doesn't actually hinder the provider's ability to host and process the information of its users. That calls into question why a company like Dropbox wouldn't also offer it to customers then.
Keep in mind that this doesn't mean SpiderOak couldn't be compelled to turn the encrypted data over to authorities. They absolutely could. However, without the proper warrant to secure the encryption key from you, this data would be absolutely useless. As it stands, companies like Dropbox could be doing all kinds of harvesting of their customers' information without anyone being the wiser.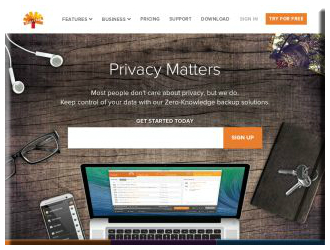 Obviously, authorities aren't the only ones you have to worry about. Hackers are becoming more aggressive and, frankly, ingenious with how they get the information they want. Fortunately, the encryption keys SpiderOak provides are so long and convoluted, there's zero chance of them being known by an outside party.
However, there are other reasons to make the switch to SpiderOak. Another awesome feature is their de-duplication service. It essentially ensures that you aren't taking up extra space on the cloud by uploading the same file more than once. The result is that you are always making the most use of the space you have.
Other great features include things like unlimited bandwidth, unlimited devices, file sizes and versioning. SpiderOak supports every type of file type, so there's practically no individual or business who should feel left out. Just like Dropbox, the company also offers free mobile apps for iOS and Android devices.
You can choose from anywhere between 100GB all the way up to 5,000, but more space is available upon request.
If you value your privacy, but still want to store and back up files, SpiderOak is a good choice. They have definitely made it clear that security is their number one priority. Also worth a look would be the Dumptruck product associated VyprVPN one of our top VPN providers.
SpiderOak Homepage: