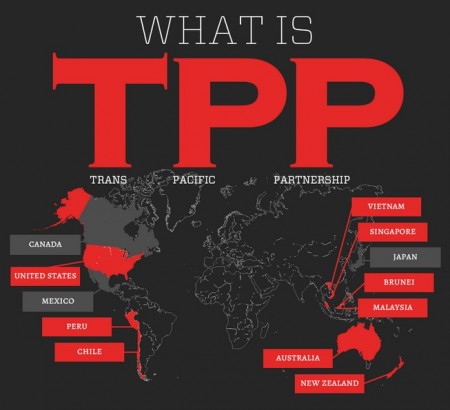 Since 2010 there has been a highly secret treaty being negotiated by at least 9 nations, and the hope is that others will enlist in the agreement. So far, the US, Peru, Chile, Australia, New Zealand, Malaysia, Brunei, Singapore, and Vietnam are enlisted. Canada has expressed interest, as has Mexico, and Japan. In the US, the negotiations are being made by the office of the US Trade Representative, USTR.
There are many reasons why everyone should be concerned about the TPP, more than the room afforded for this article will allow. The negotiations have remained "Top Secret" and all efforts are being made to keep the negotiations as un-publicized as possible, so this should raise some red flags. But, there has been a few draft documents leaked to various organizations, and if they are to be believed, there will be some huge changes across the internet landscape. Here are a few of the things we thought most noteworthy to our readers:
The Tribunal/ Investor State Enforcement:

The TPP would essentially create a tribunal that every signatory nation would be bound by. The ability that governments have to file criminal and civil suits against multi-national corporations. Labor, environmental, and agricultural laws could be easily skirted.

Copyright/Intellectual Property Laws: Massively expands definitions, and terms. So highly restrictive as to be billed as "SOPA on steroids." Jailbreaking devices, making legitimate back-ups, downloading two or three songs, and even buffer copies will have possible jail sentences.
Secrecy: The entire negotiations has been completely behind closed doors. Unless you count the 500+ international corporations that have trade reps there.
No Public Input: As above, unless you count the corporate trade reps. And, you know they are out for your best interests…don't you?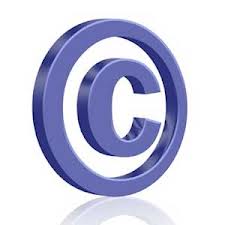 It is for the above reasons, and many, many more that we are proudly announcing that VPNR will be joining our sister site, UsenetReviewz, in supporting the efforts Electronic Frontier Foundation in exposing this "SOPA on steroids." Here's what you can do:
Educate Yourself: This will take you to a page explaining in more detail what we know and suspect about the TPP. There is also a form that will help you get in touch with your local representative.
Take More Action: Assuming you sent a letter to your rep., sign the petition to the USTR here.
Protect Yourself: If the TPP isn't enough motivation, then how about the recent revelations that the Guardian has enlightened us to? The only true way to maintain any kind of personal privacy (at least, on the internet,) is by using a VPN. And remember, If you are looking into security for your mobile device, make sure the provider has it available.
To get more information on VPNs and how they can protect you from the insistent "prying eyes" of the hackers thieves, and more importantly, The Government. Here is a list
of the best VPN providers available today.