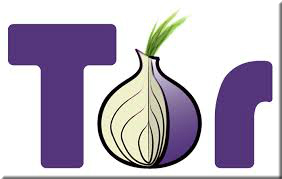 If you've been keeping up with the NSA spying scandal, you've probably become aware of TOR. TOR is one of the major thorns in the side of the NSA. It allows users to have their Internet traffic routed through a system of other computers, all set up on a volunteer network, that protects data from being monitored.
TOR, however, is only part of what users will want to employ if they want to lock down their Internet traffic as much as possible. Combined with a VPN, TOR can be a great privacy asset.
How it's Used
You can get access to the TOR network by using the Pirate Browser. It comes with a version of Firefox set up to work with the network as soon as it's installed. Using the package is no more difficult than downloading it, which you can do at the site linked above, and starting the browser. A window will open letting you know when you're on the TOR network.
This browser is not an anonymity tool, but it does provide a way to take advantage of one of TOR's best features: its ability to allow you to get to sites that may be censored by the government or other agencies.
The EFF recommends using TOR as a way to defeat efforts to spy on your Internet usage. It's a solid system. It will slow down your Internet speed a bit due to all the routing but, according to the EFF, it's always good to protect yourself when you can.
There is one weakness in this, however. Your ISP can still see that you're using TOR, even if they can't see what you're looking at. To defeat that, there is another solution: a VPN.
The VPN Enhancement
A VPN allows you to encrypt all of your traffic. Some of our top providers, VyprVPN, notably, have added encryption that actually conceals the fact that the data is encrypted at all, providing a great privacy enhancing element. –read the full review of VyprVPN here.
With a VPN connection, all of your traffic is encrypted –see the list of our top VPN providers here. Combined with the privacy protection that TOR can offer, this is a powerful tool. It allows you to use TOR without your TOR usage being traced back to you personally, which is a great way to safeguard yourself, particularly if you're in a nation where the stakes are very high if you're caught.
Use a VPN and use TOR. It's currently the best combination to protect yourself online.