VPNtunnel is a Swedish personal VPN service offering OpenVPN and PPTP protocols. Most of the servers of VPNtunnel are located in Sweden. Recently, the company has expanded and is now offering IP addresses from more countries such as the Netherlands, Denmark, and Germany.
VPNtunnel, unlike some other VPN service providers, does not keep logs of customer connections. With VPNtunnel, your privacy is completely protected.
Pricing & Plans
VPNtunnel plans are competitively priced. The company also offers discounts on long term plans. You can pay via credit cards, PayPal or Bitcoin.
Free Trial/ Money-back Guarantee
VPNTunnel offers a free 1-day free trial. You will not be charged anything during the 1-day trial. You will be billed automatically at the end of the trial period. Make sure you cancel your VPNTunnel account before the 1-day VPN trial ends to avoid getting charged.
Aside from the free trial, VPNTunnel also offers a 7-day money-back guarantee. If you fail to get your VPN tunnel going and the fault lies with them you can request a full refund within 7 days.
Privacy & Anonymity
VPNTunnel savess no traffic data and stores no logs. This means that they never log IP addresses, times and similar details.
Logging Policy
According to their Privacy Policy: "We NEVER keep online activity logs or store private information about individual user activities on our network. Information regarding payments may be logged, as per payment processor regulations."
Torrent Policy
VPNTunnel has dedicated servers for torrenting and streaming.
Customer Support
VPNTunnel has a simple FAQ section on their site. If you have direct questions, you can reach them by submitting a contact form from their website or via email at support@vpntunnel.com.
Product Testing
VPNtunnel.se offers an OpenVPN client that is easy to set up. The VPNtunnel client supports the following platforms:
Windows
Mac
Linux
Iphone/Ipad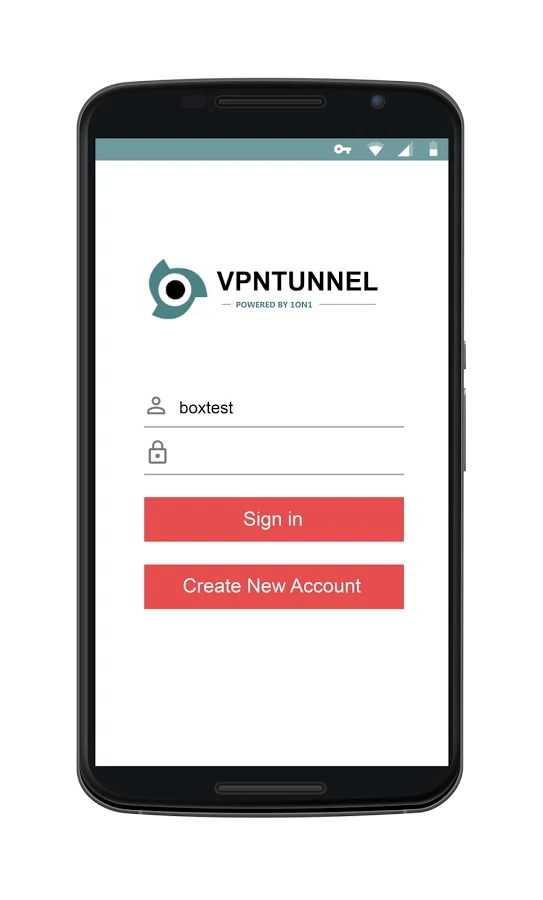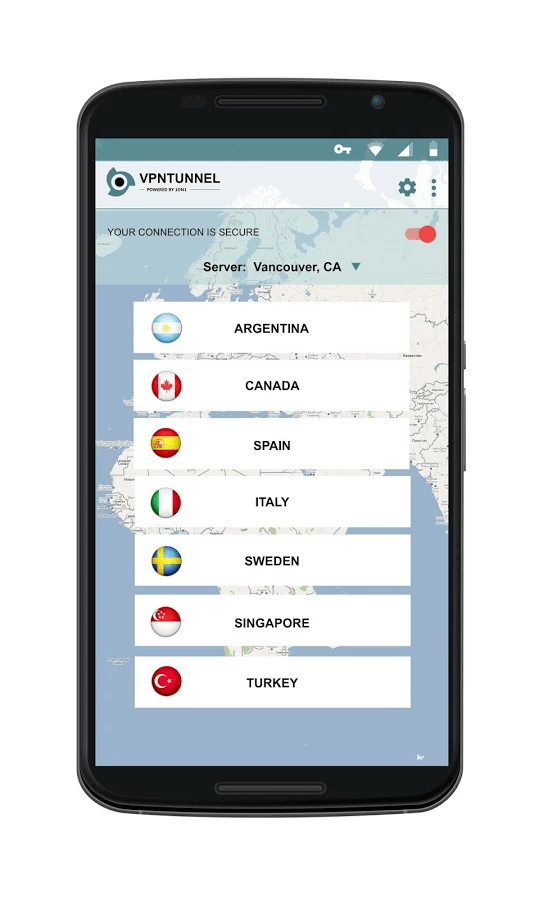 The client that the company offers provides basic VPN service features such as:
Dashboard – stores and accepts user/password information
Country selection – choose and change the country of your VPN server
Connection guard – forces listed applications to use the VPN connection
VPTtunnel also supports OpenVPN SSL and PPTP protocols. VPNtunnel service supports all the prominent browsers, including Google chrome.
VPN Server Locations
VPNTunnel has 150+ servers in 32 countries worldwide.
Countries Supported: 

Argentina

Australia

Brazil

Canada

China

Costa Rica

Czech Republic

Denmark

Finland

France

Germany

India

Ireland

Israel

Italy

Japan

Luxembourg

Mexico

Netherlands

New Zealand

Norway

Poland

Portugal

Singapore

Korea

Spain

Sweden

Switzerland

Turkey

United Kingdom

United States
Speed Test
VPNTunnel tested well in speed and minimally decreased our speed. Most of the servers are located in Sweden in a datacenter with a capacity of 10 Gbps and as mentioned above Netherlands, Denmark, and Germany. Your VPN speeds will be affected by your proximity to these countries


IPCheck and DNSLeak Test
Our IP and DNS did not leak with this VPN service.
Feature Summary
OpenVPN and PPTP support
Multi platform support: Windows, Mac, iOS, Android, Linux
Use on up to 5 devices
Streaming, Torrent and P2P support
Full Anonymity, No logs
Dedicated unblocked Netflix servers
1-day free trial
7-day money-back guarantee
Secure Payments
We Liked
Free trial and money-back
Live chat support
Dedicated netflix servers
Bitcoin accepted
The strongest VPNtunnel selling point is that it provides 100% security to its users. It does not keep a log of customer connections. This is something that not every VPN service provider can boast of. The pricing plans offered by VPNtunnel are competitive and should be appealing especially for Swedish VPN users.
Areas for Improvement
According to the VPNTunnel blog, there have been occasional connectivity issues for some new users who were connecting through the US based servers. We will assume the best as the US data center is a new addition and we like their transparency in talking about server problems.
Conclusion
If you are paranoid about your privacy then you want to choose a VPN service provider that is headquartered  in a location where privacy and freedom are respected. Sweden is on top of the list where privacy and freedom are respected. If you live near or in Sweden then VPNTunnel might be a good provider to try. Take advantage of their free trial to test out their services.