WorldVPN is headquartered in Latvia. The company offers OpenVPN and PPTP, with up to 256-bit encryption. The company offers shared VPN service and dedicated VPN servers with fresh IPs. They also have a good privacy policy that can easily be found on their website.
Pricing & Plans
WorldVPN offers several different plans, some aimed at individual users and others at businesses. The pricing is as follows:
One User: $1.99, Unlimited Bandwidth, 1 user
Budget: $3.45 per month, Unlimited Bandwidth, three simultaneous connections
Unlimited: $6.95 per month, Unlimited Bandwidth, five simultaneous connections
Business: $13.95 per month, Unlimited Bandwidth, ten simultaneous connections
Dedicated: $10 per month, 1 unique server location, Unlimited bandwidth, ten simultaneous connections.
Free Trial/ Money-back Guarantee
You can get a free trial by providing your email address. The software link and other information is sent to your computer.
The free trial is only good for 24 hours. Please note that this free trial is only for shared IPs. If you want fresh IP, you would need to go with a paid dedicated VPN server.
Privacy & Anonymity
WorldVPN does not spy on their users and does not monitor internet usage. They do not keep logs of users' activity.
Logging Policy
WorldVPN does not keep or store any logs about its users. However, they need to keep some information about the users:
User email – to send the latest WorldVPN news and to retrieve a lost password.
Username – it is necessary to make a VPN connection.
Payment information – we store billing information in case of a refund request.
Torrent Policy
There do not appear to be any restrictions on torrenting over WorldVPN.
Customer Support
Customer support is available via a live chat window and a ticketing system.
The WorldVPN website also has a comprehensive knowledgebase.
Product Testing
We tested the free version of WorldVPN, which is designed to give you an assessment of the service. The client is a bit behind in terms of design, but serves its purpose well, putting all the necessary controls right in front of you. It's not really competitive with what other VPN services offer.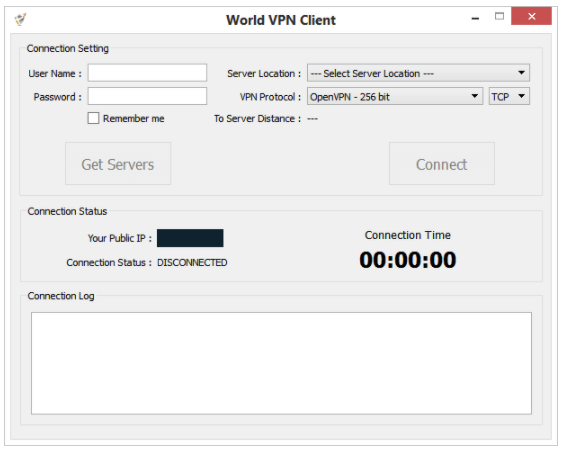 For systems aside from Windows, WorldVPN can be configured manually or via open-source clients.
VPN Server Locations
WorldVPN has 200+ server locations across 30+ countries.
Countries Supported:

Australia

Austria

Belgium

Bulgaria

Canada

Czech Republic

Denmark

Finland

France

Germany

Hong Kong

India

Ireland

Italy

Latvia

Lithuania

Malaysia

Netherlands

Poland

Portugal

Romania

Russian Federation

Singapore

South Africa

Spain

Sweden

Switzerland

Turkey

Ukraine

United Kingdom

United States
Speed Test
WorldVPN's speed was not particularly impressive. As you can see, it dropped from over 40Mbps to 5.45Mbps. That's still fast enough for most uses, but not fast enough to be competitive with other providers.


IPCheck and DNSLeak Test
WorldVPN did change our IP, but our DNS server addresses did leak, so manually configuring your own DNS servers on this provider is advisable.
Feature Summary
Large server network
Free trial
Windows, Mac, iOS, Android
Simple client
Simultaneous connections
Unlimited bandwidth
Multiple plans (shared and dedicated)
Additional Bonus Features
WorldVPN has a reseller program that offers enterprise VPN servers. Pricing is as follows: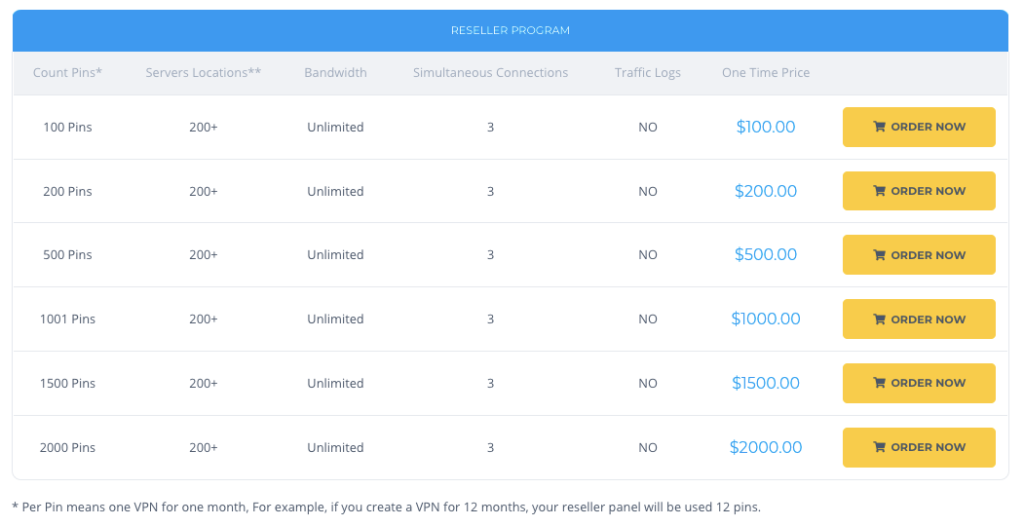 We Liked
The server network for this provider is quite large. The prices are also reasonable.
Areas for Improvement
While they have a large server network, speed is a concern when we tested this service.
Conclusion
WorldVPN's service isn't bad, but it's not really competitive with the other options out there. For very large networks, VyprVPN, HMA and IPVanish all offer better solutions, as do many other providers. However, WorldVPN does have an attractive price and offers both shared VPN and dedicated VPN. For enterprise VPN, the company also has a reseller program which is not offered by a lot of providers.