3 Best Ways to Unblock Facebook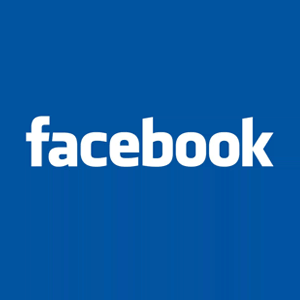 In many nations and at most businesses, Internet access is restricted. Facebook is one of the most commonly blocked sites. In some nations, it's blocked by the government for political reasons and, at most workplaces, it's blocked for productivity reasons. It is possible to unblock this site or, for that matter, any others. The key is to change where your computer is getting its routing information or to completely hide the activity you're engaging in online.
1: Change Your Hosts File
In Windows 7, go to your systemroot\system32\drivers\etc\ directory and browse for the "host" file. This is a text file that you alter with Notepad.
Here are some instructions for other operating systems - http://www.howtogeek.com/howto/27350/beginner-geek-how-to-edit-your-hosts-file/
In the hosts file, you'll see a list of websites and, in the next column, the IP addresses at which they're located. Facebook is located between the ranges of: 69.63.176.0 – 69.63.191.255; 66.220.144.0 – 66.220.159.255; and 204.15.20.0 – 204.15.23.255.
You can fix some problems accessing the site by manually adding one of these IP addresses in the same way that you'll see the other addresses listed in this file. Facebook has different IP addresses for some of its services, which you may have to add manually. In the hosts file, use this format with the example address or any other of the addresses within the IP ranges given:
204.63.176.0 facebook.com
2: Proxy Servers
Depending upon which browser you're using, you can set your Internet requests to go through it from your browser options. You will ,however, need a proxy server to go through. There are free and paid proxy servers online that you can use to access Facebook. This method has a variable success rate.
You might be interested in our list of best proxy services if you want to go this route.
3: VPN
VPN connections are the most reliable ways to access Facebook from restricted networks. They completely encrypt all communication, so your requests are not transparent to any DNS poisoning or blocking actions by any firewalls, corporate or national. The request is completely obscured, so your IP address and all of the information that you get from and send to Facebook is completely obscured, as well.
For privacy, the best solution is a VPN. Changing your host file may allow you to access the site, but anyone watching the network will be able to see the traffic. Using a proxy server can provide privacy if it's an encrypted server, but the traffic will be readable to anyone watching the network if it's not. VPNs are, by far, the most secure solutions.  If you are interested in learning more about VPN services then I suggest you check out our list of the best VPN service providers for 2012
While we are biased towards VPN services for both privacy and effectiveness, in all fairness, it must be noted that in some specific cases proxy servers are advantageous.
Specifically when using proxy servers one can quickly and easily switch between servers contrast this with VPN services which take on average a 3-10 seconds to dial and connect,etc. If you are in a hurry or want to do thousands of requests then proxy servers can be better in this less common scenario.
Share This Webpage