The FBI Wants to Tap More Sites and Services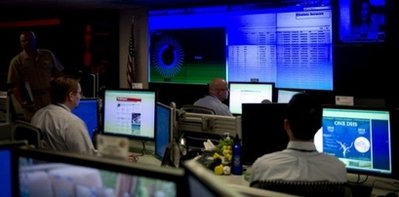 The usual image of a phone tapping operation involves a couple of FBI or other law-enforcement agents sitting in the back of a cargo van listening to telephone conversations made by terrorists or mobsters. Today's world is much different from the world from which that image derived. Today's FBI has to deal with an array of technologies, some of which are not easily accessible to wiretapping. From the FBI's perspective, the 1994 law that provides them with most of their wiretapping authority, the Communications Assistance for Law Enforcement Act (CALEA) needs to be expanded so that they have more ready access to VoIP services, instant messengers and social networking sites.
Pulling in Providers
What the FBI would like to see is the providers of communications services that use the Internet, as opposed to using telecom networks, make it easier for the agency to tap into communications that the FBI is interested in monitoring. Nothing has been proposed as of yet, but the FBI is lobbying for this expansion of power and is asking industry players to not lobby against it. The CALEA expansion would cover e-mail, social media, VoIP, video communications and other communications that currently suffer from a problem that the FBI refers to as "Going Dark". The term "Going Dark" essentially means that some forms of communication are completely inaccessible to the FBI under current law.
Privacy Concerns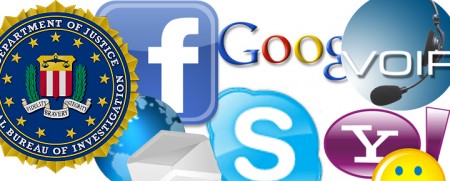 Over the last few years, national security, criminal investigation and copyright infringement have all been used as justifications for proposed expansions of the government's ability to monitor Internet traffic. Failed solutions include the SOPA and PIPA bills, largely industry driven and lobbyist written bills designed to protect the interest of the entertainment industry at the expense of the privacy of Internet users. Other efforts include various national security agencies monitoring data at major Internet hubs and filtering through it for communications that they deem suspicious.
The current effort on the part of the FBI to expand CALEA goes back to 2008. Most of the hearings have been held behind closed doors. The agency is currently running the Going Dark Working Group, and investigations unit that is trying to find justifications to expand the agency's power under current CALEA law. The agency argues that there is no real expansion of power: the changes to the law would only allow it to monitor forms of communication that are currently not covered under existing wiretap authorizations. According to the agency, court orders would still be required.
VPNs and Privacy
Even though citizen protests have been very successful in quashing some of the bills that would have constituted serious infringements on user privacy, it seems inevitable that the government is going to keep trying to find new ways to tap communications over the Internet. The entertainment industry will be relentless in trying to gain more authority to punish users, even though they are not part of the law-enforcement apparatus of the nation. For most users, a VPN provides the best solution to this problem.
VPN services are not set up to accommodate illegal activities. What they do is encrypt communication so that it cannot be read in transit. The encryption is good enough to handle any brute force attacks currently known and, more importantly, it prevents any sort of data filtering or data mining technology from selectively targeting your traffic. For everyday Internet users, a VPN service is likely to become a standard part of their Internet service overall.
Share This Webpage