Australia has seen a lot of changes over the last year where Internet privacy is concerned. Australian ISPs are now required to retain a shocking amount of user data, including emails, downloads and more, all of which is made available to law enforcement.
While working to reverse these laws might take a great deal of time, subscribing to a VPN service is a measure you can take to protect your privacy right now. We've selected the top five VPN services for Australia based on their reputation, security and the overall quality of the services they offer. If you don't have one yet, the best way to protect your privacy is to get a subscription now and to start using the service at all times.
#1 VyprVPN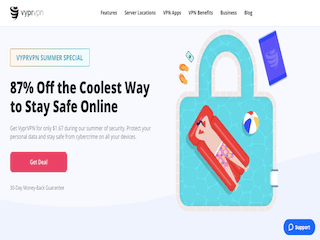 Between their very well-designed client and their excellent customer service, VyprVPN is a good choice for people who might not have used a VPN before.
VyprVPN also boasts a very fast network and they own it themselves, so there aren't any third party providers involved in their service. Because Australian data retention laws require that text messages and emails be retained, as well, you might want to consider their Cyphr instant messaging service, which is encrypted and secure.
VyprVPN offers 256-bit encryption and, in addition to the most common VPN protocols, one of their own called Chameleon, which hides the fact that you're using a VPN at all.
#2 IPVanish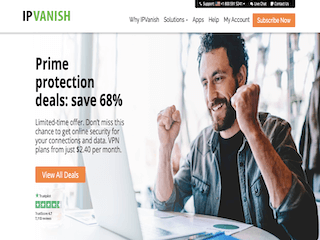 IPVanish has an extensive network with plenty of nations nearby Australia that you can connect to. They have 256-bit encryption and, like VyprVPN, their client makes their product very easy to use.
If you're using P2P, IPVanish is a good choice because of their no-logging policy. To afford yourself the best possible protection against snooping, be sure to hook up to a server outside of Australia in a nation with good privacy laws. Hong Kong is a good choice in this regard. IPVanish also has excellent prices, so they're a good choice for budget conscious privacy.
#3 PureVPN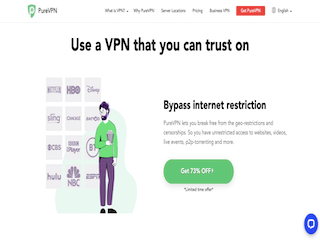 PureVPN is headquartered in Hong Kong and has plenty of servers nearby Australia to choose from. They also offer a SmartDNS service. That service allows you to stream American Netflix and many other streaming providers, but be aware that it doesn't have the privacy-protecting encryption that a VPN offers.
PureVPN accepts Bitcoin, so you can purchase the service anonymously. They also have a good client and a very fast network, so it's a convenient service all around. They offer 256-bit encryption and the SSTP VPN protocol, in addition to the more common options.
#4 OverPlay
OverPlay is another provider that offers SmartDNS in addition to their VPN service. If you just want to unblock content, you can purchase the SmartDNS separately.
OverPlay has a simple client and a fast network. They have servers that are dedicated to gaming, particularly useful for those in Australia who want to play games with servers located in other nations where lag might be an issue. They offer P2P and do not log.
#5 TorGuard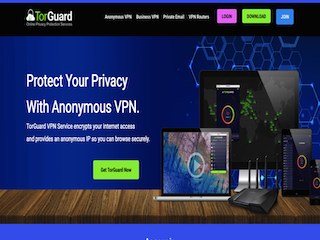 TorGuard makes the list because they don't log, they're oriented toward P2P and they have a privacy bundle that includes a wide range of security products. They have 256-bit encryption, more than 1,2000 servers and offer, in addition to PPTP, L2TP and OpenVPN, SSTP and IKEv2 VPN.
This service is surprisingly affordable, particularly when you upgrade to their full-fledged privacy bundle. They also offer a private email service that stores your emails offshore; definitely a good thing for Australians.
Keep Safe!
Australia's very invasive privacy laws make a VPN necessary if you want any sort of protection against government intrusion. Remember that anything you do online is logged and stored by your ISP now, so it's on you to make sure that you're not an easy target.