For VPN users in China, the biggest hurdle to free access to the Internet is the Great Firewall of China, or GFW.
To get through that wall, Chinese users will need a provider that offers some sort of stealth protocol. These protocols not only encrypt your data, but also conceal the fact that you're on a VPN at all.
Providers that accept anonymous payment methods, preferably Bitcoin, are also desirable, for obvious reasons.
Below you'll find our top VPN provider pics for Chinese users. Not all of them offer each of the criteria named above, but they all provide reliable, fast VPN service and have servers located close to mainland China, which at least ensures you have access to an encrypted connection that's fast enough for everyday Internet browsing.
#1 VyprVPN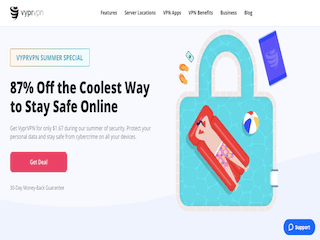 VyprVPN is a very well-known provider that boasts its own server network. They offer very fast transfer rates and an excellent client.
VyprVPN offers the Chameleon protocol, a stealth VPN option that can get through the GFW. You'll have to get one of their more expensive packages to gain access to that protocol, however. Their lowest-cost offering only offers PPTP, which is not secure enough for Chinese users.
With the better packages, you get 256-bit encryption, mobile apps, a great desktop app and excellent customer service. They don't take Bitcoin as of yet, however.
#2 IPVanish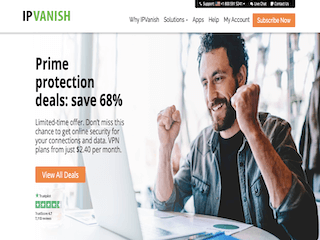 IPVanish has a fast network and a very easy to use client, just as does VyprVPN. Unfortunately, they do not currently offer a stealth protocol. You can, however, use OpenVPN over port 443, which allows you to evade detection by using the same port that standard SSL connections use.
IPVanish doesn't log and uses a system of shared IP addresses. IPVanish also does an excellent job of preventing DNS leaks, which enables you to surf without having your requests redirected.
IPVanish's vast network includes many servers located close to mainland China, so you shouldn't have any trouble finding a fast connection.
#3 ExpressVPN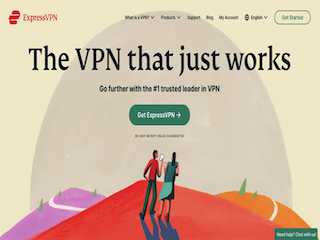 ExpressVPN has a stealth protocol and, to make it even better, they have servers located in Hong Kong that offer it, so speed is not an issue. Their service includes apps for Android and iOS, two simultaneous connections and an easy to use client.
ExpressVPN has an excellent logging policy, so you don't have to worry about your activity being recorded. They also have top-notch customer support; you can always get assistance if you need it. The company has been around for a long time and has a good track record.
#4 TorGuard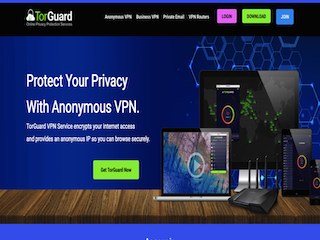 TorGuard is a US provider that offers servers in Honk Kong. They also have servers in mainland China. They don't have a specific stealth protocol like VyprVPN or ExpressVPN, but they do offer a version of OpenVPN that hides your traffic by making it appear to be standard HTTP traffic.
This provider is particularly generous where the number of connections they allow is concerned. You can have five devices connected to their VPN servers at the same time. They also offer SSH tunneling, accept Bitcoin and have a very fast network.
#5 VPN.ac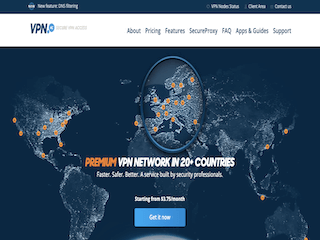 VPN.ac doesn't log, has very strong AES 256-bit encryption and is run by security professionals. They have servers located in Hong Kong and their subscription prices are competitive with the other providers on this list.
VPN.ac is headquartered in Romania, an excellent jurisdiction for privacy. They also take Bitcoin, so you have great anonymity with this provider.
VPN.ac offers OpenVPN over multiple ports, providing you with a means to get through the GFW. Hook up to one of their Hong Kong servers and you should enjoy very fast and private access to the Internet.
Getting a VPN in China
For users in China, there's always going to be an issue with the VPN provider sites being unavailable. Many of them are blocked and, of those that are available, it's likely that they won't be for long.
If you're traveling to China, be sure to get your subscription set up before you leave. If you're located in China already, you'll be able to access the Internet freely once you have a VPN connection set up, but be aware that the government actively seeks out and blocks VPN provider sites.
If you use a provider other than the ones on this list, be sure they offer a protocol that can get you through the GFW and that they take a form of payment you feel safe using.