Running the penguin usually means that everything about your computer is a bit more complicated than it is for those who run Windows and Mac. These top five VPN providers for Linux, however, make improving your privacy easy and accessible. VPNs are excellent ways to improve upon Linux's already stellar security.
OpenVPN has a client for Linux that you'll want to install to use the OpenVPN protocol. There are versions for Fedora/CentOS/RedHat as well as Ubuntu/Debian. It is, by far, the best option for OpenVPN. Once you have that set up, try any of the services below for quick and easy VPN on Linux.
#1: VyprVPN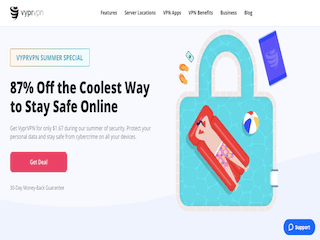 VyprVPN has a command-line client for Linux that makes it easy to setup. Despite currently being in beta,  it's nonetheless a good offering for Linux users.
There's also a tutorial for Ubuntu users on their site. If you're not comfortable with the command line yet, you can just cut and paste the commands right into your terminal from the VyprVPN site.
VyprVPN is a great service all around. Their speed is fantastic, they don't use any third-party servers on their network and they have great customer support.
#2: IPVanish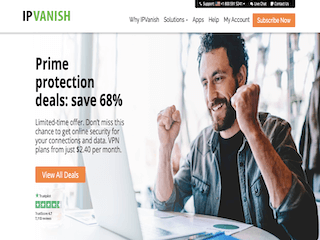 IPVanish has some of the best instructions for Linux users out there. Even if you're not that familiar with the OS yet, you'll find getting your VPN connected to be very easy with this provider.
IPVanish is also one of the least expensive providers, allowing you to enjoy one of the best features of Linux, reduced cost. You can even pay your bill with Bitcoin. IPVanish also uses shared IP addresses and doesn't log, so you're very under the radar with this provider.
Low cost, great instructions and excellent privacy: what's not to like about IPVanish?
#3: ExpressVPN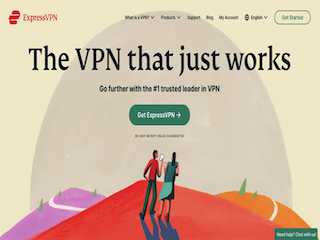 ExpressVPN has thorough instructions on setting up their service for Linux on their site. This provider doesn't log, either, so they're great for privacy.
There are instructions for both terminal installations and installation via the Ubuntu network manager on ExpressVPN's site, so everyone should have an option, no matter what their preferred flavor might be.
ExpressVPN is a bit pricier than some providers, but they offer nice discounts if you sign up for a longer period of time.
#4: PureVPN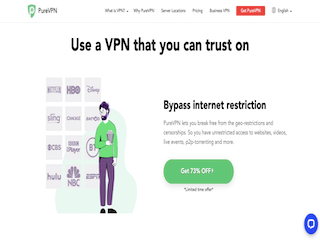 PureVPN is a solid VPN provider all around, but they did a particularly good job of catering to the Linux crowd. Their site gives great instructions on how to setup their service on Ubuntu, Debian and Mint. They offer SSTP instructions for Linux, as well, which is a nice touch. They even thought to provide instructions on how to disable IPv6.
As for their service, it has an inexpensive SmartDNS option and doesn't cost much compared to other providers when you start adding on features such as a dedicated IP. They don't log and they've got customer service via live chat, so it's easy to recommend this provider.
#5: TorGuard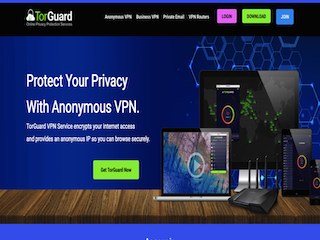 TorGuard isn't known for their great customer service, but since Linux users on the whole tend to be a very tech-savvy bunch, that might not be an issue.
They accept Bitcoin and don't keep logs, which makes them great for people who want to use P2P over VPN. They offer PPTP, L2TP/IPSec and OpenVPN and there are instructions available for all three protocols.
If you need a lot of hand-holding getting setup, this provider might not be the best choice for you. If you just want a VPN and want it at a low price, however, TorGuard might be a great option.
Maximize What Linux Has to Offer with a VPN
Linux is always something of a tradeoff. You get incredible security and power over your operating system, but have fewer options in terms of programs that support the OS. Having a smaller pool of software to choose from can make switching to Linux difficult, but there are plenty of VPN services for Linux and you certainly don't have to compromise where protecting your surfing activity is concerned.