The convenience of being able to use public Wi-Fi is hard to beat. The dangers of doing so are hard to overstate.
When you're using a public Wi-Fi, a VPN is the best way to protect your privacy. Of course, you'll want a provider that has good mobile apps, and having them was important to how we selected the following five providers.
Protect yourself when you're out and about. There are plenty of threats out there in the mobile Internet world, from sophisticated hackers that set up phony networks to lure unsuspecting users into having their identities stolen to script kiddies hiding out in coffee shops with whatever hacking tools they've downloaded. A VPN will provide you with good protection against either.
VyprVPN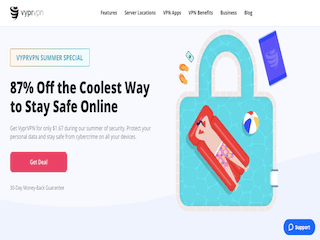 VyprVPN provides apps for Android and iOS, making them a good option for any mobile user. The company also has a rock-solid reputation for network speed, due in no small part to the fact that they own their entire network.
VyprVPN is a good choice for serious business users who need strong encryption. You don't have to manually configure anything on your mobile device to get the VPN working, and that makes it easy to install and get to work with all the protection of a VPN, no matter where you are.
IPVanish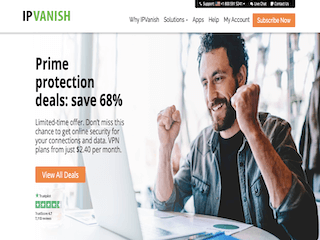 IPVanish has Android and iOS clients. Their network is also exceptionally fast and expansive and allows you to use 256-bit encryption, so you know you're as safe as possible.
They offer unlimited bandwidth, so you can connect your mobile device and keep it connected. This is vital on public Wi-Fi, as you might have apps that automatically send information, including passwords and usernames, and you never want those to go over the air unencrypted.
IPVanish is suitable for business or personal use. They don't log, which is important to some users.
ExpressVPN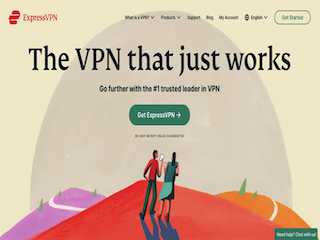 ExpressVPN is pricier than the two entries above but they're outstanding in terms of speed and privacy. They also have their own apps for Android and iOS, so mobile users can secure all of their devices without the hassle of a manual setup.
ExpressVPN allows you to use your mobile device and your desktop simultaneously—so do the options above—which means you can leave your VPN connected at home and go out and about without having to choose one or the other, thus compromising security on one of your devices when that should never be a requirement.
PureVPN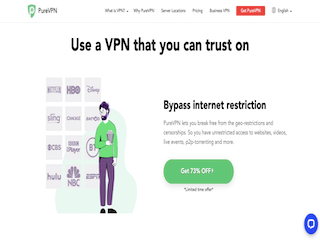 PureVPN has great customer service, a fast network and offers iOS and Android apps. Their mobile apps are lean and easy to use, so you can get secured without having to add anything resource-intensive to your mobile device. Using the apps is easy, as well.
This provider has plenty of locations to connect to and makes switching between one server and the next very easy. Overall, for mobile security, they're a great choice.
TorGuard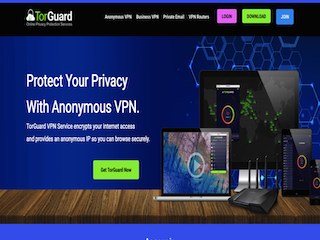 TorGuard is a no-logging VPN service with great speed and an extensive network. They have apps for Android and iOS, so they've got you covered where an easy setup is concerned, as well.
This service offers strong encryption, so you can connect to the Internet over the Wi-Fi at your favorite coffee shop or anywhere else with confidence that your privacy is protected. While this service—just look at the name—is most associated with P2P, they're a serious VPN with great apps for mobile users and are as suitable for business use as they are for personal use.
Conclusion
Any one of these providers will help you stay safe on public Wi-Fi connections. Remember to turn that VPN on and keep it on, however, because your mobile device could be sending out information without you even knowing.
If you're not connected to a Wi-Fi, go ahead and turn your wireless networking off. It's the best way to take control of your connection.