Privacy is under assault in the UK. New government powers are being proposed that would require ISPs to hang on to your data for a year, which will include the sites you visited, the services you used and the police will be able to access all of it.
According to the BBC, there's nothing like this in nations with comparable governments and rights structures, including Canada, the US and Australia. This is being done, according to those who support it, to fight terrorism and crime in general.
Even if the new powers that have been proposed don't get approved, the government in the UK already has vast surveillance powers, allowing it to collect the same type of data the new powers make available. The new laws would allow them to collect historical data but, make no mistake about it, your current data is already fair game.
A VPN can provide you with protection against snooping. Below you'll find our top five providers for the UK. Note that none of them are located in the UK, meaning that they're not subject to the onerous laws that apply at present, nor would they be subject to any even more invasive UK laws that might be passed in the future.
#1 VyprVPN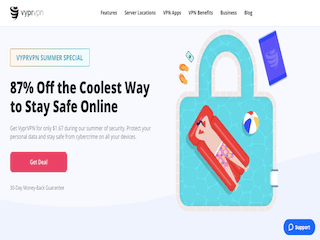 VyprVPN provides a protocol called Chameleon that disguises the fact that you're using a VPN at all. The company also offers an excellent client and solid customer service.
VyprVPN has a vast network and they own their servers outright, so there are no third parties involved. The one drawback is that they do log, so be sure you're using a server in a privacy-friendly location if you're using your VPN for peer-to-peer file sharing. Other than that, it's hard to beat this provider.
They offers several packages, but make sure you get one that includes more than PPTP, which isn't secure.
#2 IPVanish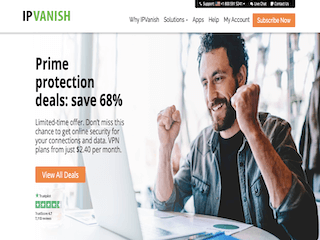 IPVanish has a very fast network and a client that makes connecting to the nation of your choice easy. This provider keeps no logs. Even if they did, they use a shared IP system that makes it impossible to figure out which user at any given IP address was doing.
IPVanish is headquartered in the US. This isn't the best jurisdiction for privacy, of course, but their no-logging policy somewhat offsets their location. They have very competitively priced packages, making them an attractive option all around.
#3 VPN.ac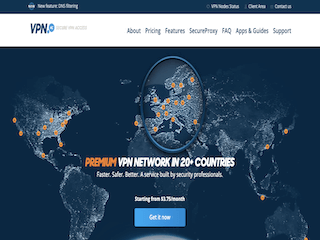 Headquartered in Romania, VPN.ac is subject to neither the onerous data retention laws in the UK nor the almost as onerous data retention laws that apply in the EU. They have a network that boasts very strong 256-bit encryption. The outfit is run by security professionals and, despite the advanced security features they offer, VPN.ac has a client that makes everything easy to use.
While anonymity concerns related to paying for a VPN aren't likely to be all that important to UK customers, VPN.ac takes Bitcoin, so you can seriously protect your privacy with this provider.
#4 ExpressVPN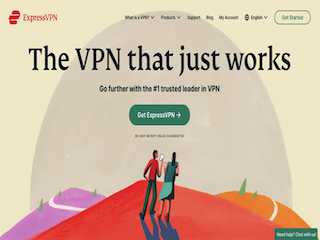 ExpressVPN is headquartered in the British Virgin Islands. That jurisdiction actually enjoys excellent privacy protection. ExpressVPN takes Bitcoin, as well, so you can pay without revealing your identity.
The company has some real advantages where their service is concerned. They don't log, they offer a stealth protocol and they have SSTP in addition to the PPTP, L2TP/IPSec and OpenVPN protocols, so there's plenty of flexibility here. The one drawback is that their monthly subscription rate is rather high. Get a twelve-month subscription, however, and their rates drop to far more competitive levels.
#5 PureVPN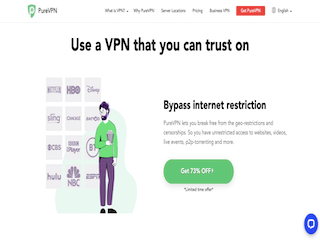 PureVPN is a Hong Kong-based provider that offers a broad range of options for securing your privacy. They have SmartDNS for streaming content outside your region, as well as all three of the biggest VPN protocols, along with SSTP. They also offer a stealth option that prevents deep packet inspection.
PureVPN doesn't log and they allow torrenting on specific servers within their network, so they're good for P2P use. The company will let you try the service out for three days for $2.50US. They accept Bitcoin, as well. Their prices are middle-of-the-road compared to other providers, but they do have an excellent service overall.
Keeping Safe in the UK
In addition to the new powers that have been proposed, UK intelligence is well known to work hand in hand with US intelligence agencies, so it's really difficult to tell how badly privacy in the UK has been compromised based on what's publicly known.
For our money, the best bet is to assume that your privacy is seriously compromised and to go ahead and get a VPN and get in the habit of using it on your desktop and mobile devices.