If you're a Windows user, you have a real advantage where choosing VPN services is concerned. The big VPN providers almost universally offer Windows clients, but not all of them are equal in terms of the quality of their client and the level of service they offer.
What follows is our list of the best VPNs for Windows. Any of these services will offer you great performance and ease of use.
With the recent revelations that Windows 10 is very unfriendly to user privacy, you'll want to seriously consider picking up a VPN service if you haven't done so yet.
#1: VyprVPN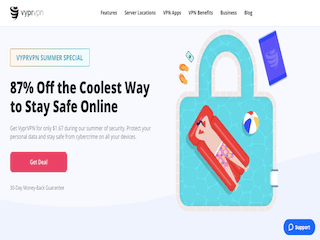 This is our first pick for numerous reasons, but here are only a few of them:
VyprVPN owns its entire network, ensuring very high speeds and great privacy protection
VyprVPN has one of the best clients out there, by far
VyprVPN is always improving its service
That last point is important. VyprVPN has, over the years, tirelessly worked to make its product better. It has developed Chameleon, a protocol that allows people to avoid being blocked or monitored by deep packet inspection. They've also developed Cyphr, an encrypted messaging program.
Their client is excellent, their customer service is outstanding and their speed is incredible. If you have Windows, VyprVPN is a fine choice.
#2: IPVanish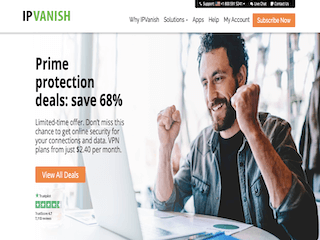 Great service at an attractive price point make IPVanish a standout service. They also have one of the best clients out there.
IPVanish doesn't log and uses shared IP addresses, so you can be confident of the level of privacy provided. They also have servers available in very privacy-friendly jurisdictions, which is great for people who live in nations where government and private company snooping is always a threat, such as the US.
IPVanish also boasts excellent customer service and great speeds. Like the other providers on this list, expect regular improvements in your service if you go with IPVanish. They're always working on making it better, and it's excellent already.
To make their low-cost product even more attractive: IPVanish takes Bitcoin.
#3: HideMyAss
HideMyAss has an extensive network and their customer support is always there to help if you have issues. You probably won't have issues, however, because this is another VPN service that knows how to deliver a worthwhile product.
HideMyAss offers fast network speeds, a great client and regularly expands their network to include new nations. Connecting to any nation is easy with their software which, like our other top providers, balances power with ease of use.
Their client also includes features that help you to increase your speed, to make sure your connection shuts down if the VPN disconnects and more. HMA has been around for a long time and, over those years, they've proven to be a dependably good VPN provider.
#4: OverPlay
OverPlay markets its SmartDNS service as much as they do their VPN service. They're equally good, and subscribing to them as a bundled product is a smart way to increase the value you get out of your subscription price.
OverPlay does a great job of making their product easy to use. Their client is simple and straightforward, but it offers you all the features you need to establish and monitor your connection.
OverPlay has been expanding its selection of SmartDNS channels on a regular basis. If you're the type of user who mostly wants to stream content that's blocked in your region and who only uses a VPN for the most secure purposes, OverPlay is hard to beat. They've shown some real business acumen in how they've bundled their products together, and they benefit consumers in doing so.
#5: ExpressVPN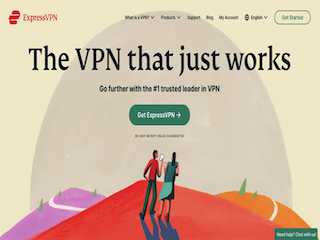 Don't let being number five on this list make you think that ExpressVPN lacks in some regard. They have an excellent privacy policy and one of the best customer service departments out there.
ExpressVPN has a higher month-to-month price than some providers, but subscribe for a longer term of service and they become very competitive. Their client is simple to use, but it offers you all the features you want, plus the SSTP protocol, which isn't as common among VPN providers as OpenVPN and L2TP/IPSec.
Their network is fast, so downloading or streaming will not be issues for you.
Choose Your Provider, Because Privacy Is not Assured
Privacy is under assault in just about every nation. Whether it's your government, private companies or even your own operating system intruding upon you, expect no shelter from the spying without a VPN provider.
Any one of these five VPNs will serve Windows users very well and help to keep you safe.