If you're looking for a VPN provider and you're interested in USENET, as well, Eweka.nl has a deal for you. Eweka is a Netherlands based USENET access provider that offers fast downloads and great privacy protection. Right now, if you sign up for their USENET access subscription package, you get free VPN from IPVanish on top of it. This remains active for the duration of your account with Eweka, but you have to sign up during August 2014.
The USENET Access
Eweka is offering this promotion to celebrate being in business for 10 years. The company offers a 50Mbit standard account for €7,50 and a 100Mbit, high-speed account for €9,60. They have over 99% completion rates and carry all the newsgroups on the USENET system. They do require that you have a non-US IP address to connect which, of course, can be handled by the IPVanish service that they're offering as part of the promotion.—Read full review of Eweka here.
Eweka has the advantage of not being subject to the same DMCA takedown process that US-based USENET providers have to follow, so they're very popular with some users for this reason. They're also based in a nation with much better privacy protection than the US, another advantage.
Click here to get Free VPN with USENET Account from Eweka
The VPN Service
IPVanish is one of our preferred providers and for good reason.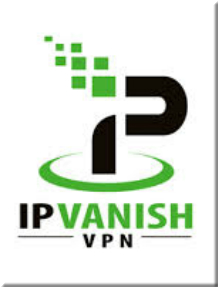 The company has servers located all over the world on a very reliable network. Speeds are consistently good. The company provides a client that makes it easy to connect to their VPN network and they have support for mobile devices and DD-WRT routers as part of their service. They offer a great unlimited subscription package that is competitive with anything out there.
IPVanish also has a strict no-logging policy, so your privacy gets the maximum possible protection. The company offers PPTP, L2TP and OpenVPN protocols, all of which are easy to select from the client.
This is a great offering from Eweka. If you already have a subscription with the company, you can take advantage of this offering for as long as you remain an active subscriber. If you don't, sign up now and you'll get the free VPN for the duration of your account and 10 free days of USENET access. If you've ever wanted to check out USENET but were waiting for a good time to do it, that time has arrived, and it comes with some significant bonuses.