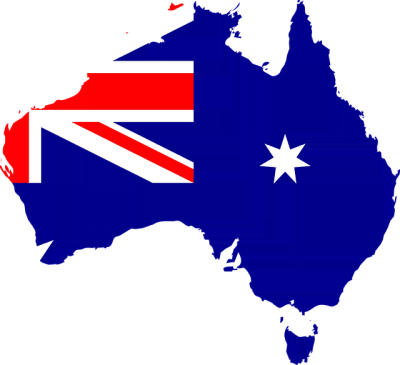 While the Internet is famous for generating panic over nothing, concerns about Australia's metadata laws are not unfounded.
If there's ever been a time when Australians needed to protect themselves against government intrusion, that time is now.
Understand What Happened
The recent, and controversial, changes to Australia's laws represent another instance where privacy was pitted against security. Unfortunately, it's an example of where privacy lost out, even though there's little data to support that the new, very intrusive laws do anything to keep people safe.
The Conversation wrote about the problems with these laws when they were being debated at the beginning of 2015:
"A strong, evidence-based case for why mass data retention is necessary in Australia has still not been made. And in its absence, these data retention proposals remain an expensive, intrusive and ineffective folly for the Australian government and opposition to pursue."
The laws that so many people—knowledgeable, well-informed people—objected to have been passed, however, and now it's up to Australians to protect themselves from intrusion by the government.
If you're in Australia, here's a short summary of what you're up against.
ISPs must now collect confidential data from regular people and businesses
That information includes calls, texts and emails, Internet activity and more
The agencies obtaining this information have access to your Internet account information, your location, the date, time, and duration of the communication and how the data was sent
To say this is intrusive is an understatement, to be sure.
There is a solution, however, and it consists of both technological and habitual elements. Here's what you can do to protect your privacy as much as possible.
First, Get the Tools
You'll want a VPN service to give yourself improved privacy. These services provide you with the following:
Encryption on all network communication
An IP address located outside of Australia
The ability to surf, email and IM without being monitored
If the provider offers it, no logging of your activity
Ideally, you'll want a service that's not headquartered in Australia but that has servers located nearby, which provides faster network speed.
OverPlay is one of our preferred providers and they offer all of this. They also offer a SmartDNS service, which you can use to get around geo-restrictions on streaming sites, e.g. the US version of Netflix. However, SmartDNS does not encrypt your traffic.
You'll want to use the VPN end of this service, or any other you choose, to provide the best privacy protection possible.
Just as buying a workout machine won't get you fit if you never use it, subscribing to a VPN won't protect your privacy if you forget to turn it on. Let's move on to the habits that ensure good privacy.
Use the VPN Service, All the Time
Most people who have a VPN subscription will use it when they're doing specific types of work online. For instance, if they're communicating for business purposes, they might turn it on to secure their communications.
With the new Australian laws, however, you'll want your VPN on full time. The aforementioned OverPlay VPN service, as well as many other of our preferred providers, offer unlimited bandwidth and transfer, which means one thing:
Turn your VPN on when you turn your computer on and leave it on!
Basically, encrypt everything, no exceptions. It's the only way you can be sure you're protecting your privacy as much as possible.
In addition to this, you might want to get a VPN kill switch if your provider doesn't have one on their client. This is a piece of software that monitors your VPN connection. If it drops, the software shuts down your Internet connection until you reestablish a link with the VPN server.
It's About the Right to Privacy
When governments not only refuse to protect, but actually invade, citizen's privacy, it becomes up to citizens themselves to safeguard it. In essence, while the Australian government obviously feels it has the right to intrude upon the online activities of its citizens, that doesn't mean that the Australian people have to make it easy for them.
VPN services are inexpensive and, increasingly, they're becoming as necessary to your online security as are antivirus software and firewalls.
It's your email, it's your Internet surfing, it's your data; protect it. We'll keep covering this issue but, as it stands, if you're in Australia, you need a VPN, no debate about it.