Hide.me Review
Hide.me claims to be the fastest VPN out there. Our speed test will look at that, but they do have some good features that might be interesting to people who want to increase their overall levels of privacy online and who want to make sure that they can watch whatever content they wish, even if they're in a nation that's geo-blocked. The company has been advertising very heavily on the site KickAss Torrents, giving them quite a bit of exposure recently.
Hide.me Speed Test
Coming soon.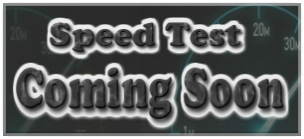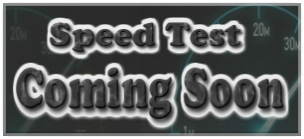 Pricing Plans
Hide.me has an interesting pricing structure, with one completely free option available to users who just want to try it out. The free option, of course, is quite limited, but it's a good way to see what they have to offer. The pricing structure is as follows:
Free: 2 locations with the best bandwidth Hide.me can afford to offer. No port forwarding and limited support for VPN protocols.
Plus: $5.41 per month, 20 locations and unlimited bandwidth. Up to 75 GB of bandwidth and full support for all protocols offered. This offers 1 connection and no port forwarding.
Premium: $11.66 per month with 20 locations and unlimited bandwidth and transfer speed. This allows 5 simultaneous connections and port forwarding capabilities.
Payment Methods
You can pay for your Hide.me subscription with any of the following:
Credit Cards
PayPal
Paysafe card
EC
GiroPay
UKash
Free Trial / Money Back Guarantee
The free plan here is really a standout. You can wait until it expires each month and then renew it after 24 hours have passed.
Coupons / Discount / Special Offers
Not at present, but the prices are very low.
Countries Supported
Hide.me has servers in an impressive list of nations, including:
Canada
France
Germany
Hong Kong
Iceland
Italy
Lithuania
Luxembourg
Morocco
Netherlands
Romania
Singapore
Turkey
UK
US
VPN Protocols Supported
Hide.me supports PPTP, L2TP/IPSec (IKEv1 and IKEv2), OpenVPN and SOCKS.
Number of IP Addresses
Not specified. IP addresses on this provider are shared, which means that your specific usage cannot be tracked.
Hide.me VPN Client
Hide.me has very well-written and easy to follow instructions on getting set up on Windows, Mac, Linux, mobile devices and routers.
Common Error Messages
None reported.
Logging and Privacy Policy
Hide.me does not keep logs of anything you do online. Your IP address is shared to further obscure your activity. Should they be asked for records of online usage, they have none to provide, offering a nice anonymity bonus.
Legal Use / Torrent Policy
No restrictions
Hide.me vs. The Competition
The free offer from this provider is very nice. It's renewable and, though the bandwidth will be whatever they can manage to give you at the time, it's very generous. The protocol support is limited but, if you just want to give this VPN provider a try, it's a great way to do it.
Hide.me Conclusion
Even at their premium package level, Hide.me has some excellent pricing relative to other providers. They also don't keep any logs, which should be good news to those who really want to maximize their privacy. This is a promising provider, and they've certainly been working hard to make their presence known!
Share This Webpage