Anyone using a mobile device should have a VPN app installed and running. Mobile devices, because they're used on many different networks, are at even greater risk from data thieves, hackers and other threats than are desktop devices.
The following VPN apps are the best out there for Android users. Each of them is well designed, easy to use and install and provides great protection.
#1: VyprVPN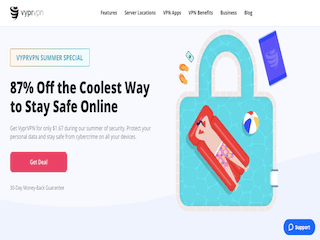 VyprVPN has an Android app available that makes it easy to setup and connect to their VPN service. The Android app mirrors very closely their desktop app, which makes it easier to use if you already subscribe to their service.
You don't have to open the app to connect to VyprVPN's network, making it quick and easy to secure your data when you go mobile. The app has an auto-connect feature that will restore your connection if it's lost. You can also set it up to automatically connect if you're on a wireless network you haven't used before or if you're on a cellular network, ensuring that you never go without security.
You can even set per-app VPN usage so, if one of your apps doesn't need to use the VPN, you can set it up appropriately in the app. VyprVPN offers strong encryption, a lightning-fast network and great customer service, making them an excellent choice for Android users.
#2: IPVanish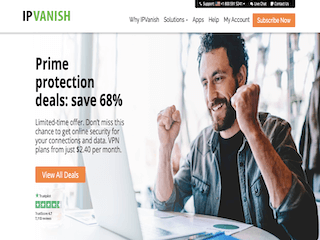 IPVanish's Android app provides security on wireless and cellular networks. Because IPVanish accounts are unlimited, feel free to leave it on all the time and to provide yourself with the best mobile privacy protection available.
The IPVanish Android app allows you to choose from any of the many servers on IPVanish's network. This is a very fast service, so you shouldn't notice any appreciable slowdowns will connecting over the VPN. That makes it great for VoIP, Skype and other services.
IPVanish is notable for their low prices. Despite offering their service at something of a discount, they have a robust network and excellent privacy protection, making them among the most popular VPN services in the world.
#3: PureVPN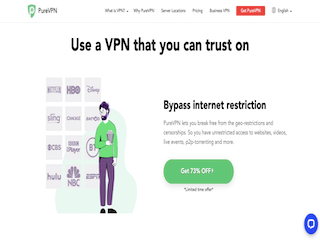 PureVPN makes this list for two reasons: they have a solid service and a great client. Their client, in fact, is one of the best looking options available.
The PureVPN app isn't just a pretty face, however. PureVPN offers you access to more than 500 servers worldwide. They also have a no-logging policy, making them a great choice for privacy.
The PureVPN app allows you to select servers based on use so, if you want to watch TV and aren't too worried about security or need very strong encryption for sensitive work, you'll be able to select either from the app. Their app has recently been improved, and PureVPN did a very good job retooling their Android offering.
#4: ExpressVPN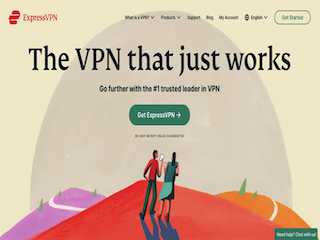 ExpressVPN's Android app allows you to select TCP or UDP OpenVPN protection at the touch of a button. It's leaner than some of the other offerings listed here, but it does everything you'll need an Android VPN app to do.
After you download it, simply enter your credentials, create the VPN connection—the app does that for you—and you're good to go. You'll have access to the entire ExpressVPN network from your Android device.
#5: Private Internet Access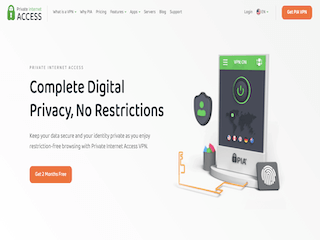 Private Internet Access, sometimes called "PIA," has their own Android client and it's certainly competitive with the other offerings on this list.
Their client is remarkably simple to use and has gotten good reviews all around. It's also very light on graphics, which is an advantage if you happen to be using a slower smartphone.
The PIA app is accessible from the shade screen. Slide it down and you can see your connection and your data usage instantly.
Visit Private Internet Access Now
Android Users Need a VPN
VPNs protect mobile devices in some of the most common high-risk scenarios mobile users find themselves in. Hooking up to networks that aren't known to you in coffee shops or other locations always presents a risk of having your data intercepted or of being hacked and a VPN is great protection against both.
With VPN services becoming more affordable all the time, it's well-worth it to subscribe to a service and protect yourself with the encryption they offer.