More and more people are using their mobile devices to connect to the Internet these days. Unfortunately, those devices are typically not as well secured as are desktop computers. Protecting your privacy is as important on a mobile device as it is on a desktop, and much more challenging without a client.
The following five VPN providers offer the best iOS clients in the industry, allowing you to encrypt your mobile data just as you should for your desktop.
#1: VyprVPN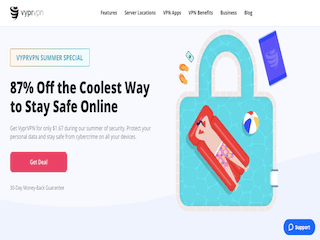 VyprVPN has a reputation for providing great clients and that extends to their iOS offering. It's similar in appearance to their desktop app, so transitioning won't be a problem. The interface makes it obvious whether or not you're connected to the VPN and, if you do lose your VPN connection, the app has an auto-reconnect feature.
You don't have to configure anything manually on your iPhone to use the VyprVPN client. It's packed with features, such as favorite server bookmarking, a ping test to help you find the fastest server and even a map-based server selection screen.
#2: IPVanish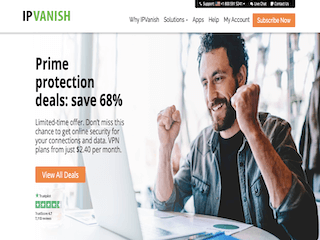 IPVanish offers access to a very fast network at prices that are more than competitive with other providers. They also happen to offer a great client.
The client installs easily. Enter your credentials and you're ready to go. The client lets you switch between IPSec and IKEv2 by selecting a button. It also includes battery-saving features, such as automatically disconnecting from the VPN server when your device goes to sleep.
IPVanish takes Bitcoin, uses shared IP addresses and doesn't log, making them a great option all around.
#3: ExpressVPN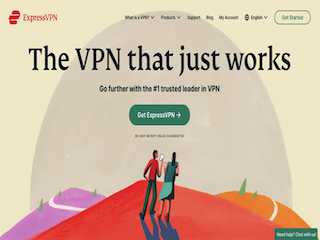 ExpressVPN doesn't log and they have an extensive network. They have an advanced iOS client that allows you to connect using a map interface and that includes quite a few other features. If you tend to use the same servers over and over, make them favorites and you won't have to look them up again.
You'll need to have iOS 8 or better to use the ExpressVPN app. Installation and configuration are very easy. Overall, this is a great option for iOS users. ExpressVPN allows you to connect a desktop and mobile device simultaneously.
#4: HideMyAss
HideMyAss has an iOS client, allowing you to access their vast VPN network quickly and easily. The app is a bit blockier than the other entries on this list, but it's easy enough to use and provides you with a more convenient option than manually configuring your connection.
HideMyAss is well-known for their fast network and excellent customer service. This makes them a good option all around but, if you have a subscription to their desktop service, don't forget to install their app on your mobile device, as well.
#5: PureVPN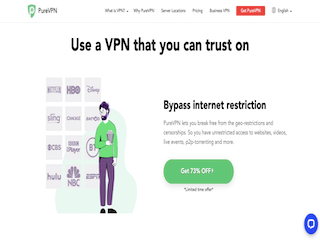 PureVPN offers an iOS app that allows you to connect via IKEv2 with one click. The app makes the entire process easy, in fact, by selecting a fast server for you, displaying your IP and server location on one screen and more.
You can select your server manually, of course, so the app doesn't stick you with whatever it decides is best. Nonetheless, where ease of use is concerned, this is a good offering from a provider that doesn't log your online activity.
Mobile VPN Matters
Mobile devices need to be protected. Hooking up to networks in restaurants, coffee shops and other locations presents real hazards, so be sure you secure yourself with a VPN for your iOS device. Subscription fees are very inexpensive and what you gain in security is tremendous.