Let's not beat around the bush here. If you're using Bittorrent for P2P file sharing, you need a VPN and, moreover, you need a VPN that's going to keep your downloading activity confidential.
A VPN will help protect your privacy in several ways. Without getting too technical, the VPN will have to:
Hide your IP address
Encrypt your traffic, preventing anyone from snooping on it
Not keep logs of your activity
Some VPN services also use what are called shared IP addresses. This means that you share the same IP address as other users. If the VPN provider's logs were requested, there'd still be no way to figure out who was doing what at any given IP address, since they're shared between multiple users.
Don't torrent without a VPN, period. It's not safe to do so. When you do use a VPN to torrent, make sure you hook up to a server in a nation with privacy-friendly data policies. At the moment, the Netherlands, Switzerland, Romania and Mexico are good choices.
Here's our list of the best VPNs out there for torrenting!
TorGuard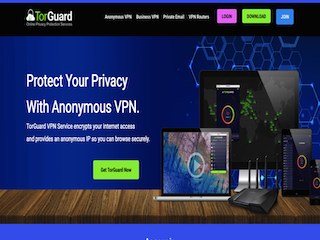 The name says it all with this VPN provider, which is really aimed at those who love to use P2P. TorGuard features low prices, fast servers in multiple nations and a no logging policy.
TorGuard is also a good all-around VPN service, however, so don't think you're only going to benefit from its peer-to-peer capabilities. This VPN provider offers PPTP, L2TP/IPSec, OpenVPN, SSTP and IKEv2 VPN protocols, so you have quite a few options, with IKEv2 being a standout choice for mobile. Don't use PPTP, however, because it is not secure.
TorGuard comes with a license for the Viscosity VPN client, which is a good all-around option that's easy to use. If you're mostly interested in P2P, this is definitely a good provider to check out.
BTGuard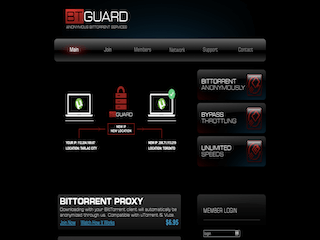 BTGuard allows you to use a proxy or a VPN connection to hide your IP. Be aware that the proxy doesn't encrypt all of your traffic, so we recommend going with the higher security route and using the VPN. After all, if you're paying for privacy, why not secure everything?
BTGuard boasts 256-bit AES encryption, very fast servers and OpenVPN and PPTP protocols. They have servers in Europe, Canada and Asia, with plenty of good options for privacy. Of course, BTGuard doesn't log.
The one caveat with this provider is that their customer service might be lacking a bit, so less advanced users might want to go with a more user-friendly option. If you're comfortable with tech and you have a good idea of what you need already, the prices from this provider will make them a good option for you.
IPVanish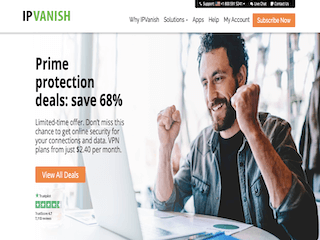 IPVanish doesn't log, uses shared IP addresses and has a massive network. We've tested them many times and, without fail, their servers have been very fast.
IPVanish also has a very straightforward client that makes finding and connecting to a server a breeze. You can connect with PPTP, L2TP/IPSec or OpenVPN. They offer AES 256-bit encryption.
IPVanish has a great reputation for customer service. They've been in the VPN business since 2012 and have been a standout provider since they launched. If you want a VPN that's solid and secure enough for P2P, but that gives you plenty of options for other uses, such as VoIP and beyond, IPVanish is excellent.
VPN.ac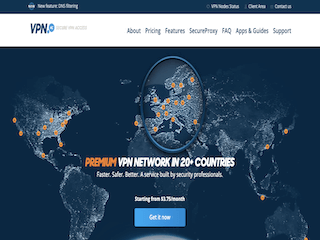 VPN.ac is a newer provider but they've garnered themselves a stellar reputation. Lightning-fast servers, a very large network and good prices make them an excellent choice for torrenting.
VPN.ac is headquartered in Romania. That means that, not only do they not log, they also happen to be in a privacy-friendly jurisdiction. They offer 256-bit encryption and an easy to use client, as well, so there's really nothing bad to say about this service.
There's no free trial with VPN.ac, but they have live chat customer support, so you shouldn't have any trouble with their service, even if you're new to VPNs. Overall, if you want a VPN for torrenting, VPN.ac is one you should consider.
ExpressVPN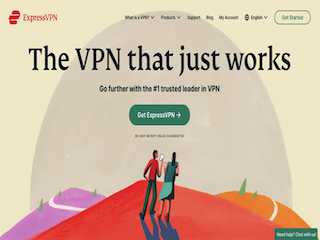 The only reason that ExpressVPN came in last on our list is because their prices tend to be a bit higher than others. ExpressVPN, however, is an excellent service that offers everything a torrenter could want.
ExpressVPN does not log and they have great customer service. Essentially, the company doesn't snoop on your traffic but is there when you need them for an assist. They offer 256-bit encryption, PPTP, L2TP/IPSec, SSTP, OpenVPN and a great client. Their network is extensive and they have servers set up—located in Hong Kong—that conceal the fact that you're on a VPN.
Conclusion
Any one of these providers is a good choice for Bittorrent users. None of them log, all of them have strong encryption and their prices are competitive with other providers.
Choosing one is really a matter of your personal preferences. If customer support really means the most to you, use one of the providers with a live chat option. If you're an experienced user, don't need any assistance and just want something to make torrenting more secure, any of these are excellent choices.